About the Commissioner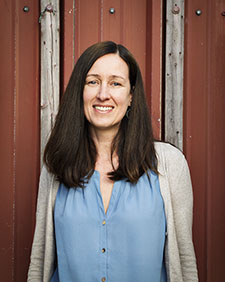 Amanda Beal has served as Commissioner of the Maine Department of Agriculture, Conservation and Forestry (DACF) since February of 2019. DACF is charged with: promoting and advancing Maine's agricultural resources; protecting and enhancing nearly 18 million acres of forestland; managing more than 700,000 acres of state parks and public lands; and administering numerous science-based programs focused on resource management, land use planning, and conservation.
Before leading DACF, she was the president and CEO of Maine Farmland Trust and has served on the boards and steering committees of many agriculture, food system, fisheries, and conservation-related organizations over the years. Beal co-authored "A New England Food Vision: Healthy Food for All, Sustainable Farming and Fishing, Thriving Communities."
She earned a B.A. from the University of Southern Maine and an M.S. from Tufts University, having completed the Agriculture, Food & Environment program. She is currently a Ph.D. candidate at the University of New Hampshire in the Natural Resources and Earth Systems Science program. She lives in Warren, where she and her husband own a 35-acre farm and are working to establish an orchard with numerous fruit varieties, manage their 25-acre woodlot, and develop a creamery for on-farm cheese production. Amanda grew up on her family's commercial dairy farm in Litchfield, Maine.
Contact Information
Department General Telephone Number: (207) 287-3200
Commissioner's Office Mailing Address:
Commissioner Amanda E. Beal
Maine Department of Agriculture, Conservation and Forestry
22 State House Station
Augusta, Maine 04333-0022
(207) 287-3419
Email: Amanda.Beal@maine.gov