Dick Thompson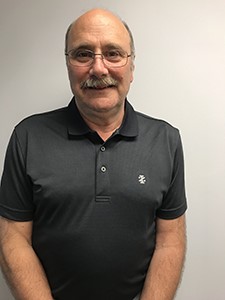 Dick Thompson is retired from his active career as CIO of the University of Maine, a position he held for over six years.  Prior to his role at the UMS, he worked for the state of Maine for 33 years and at that time was the third-longest serving state CIO in the United States. He has been credited with overhauling the state of Maine's IT infrastructure through innovative and cost-effective solutions.
Dick has long given his time to various boards from the Main State Credit Union to organizations mandated to expand access to digital technology across Maine. He most recently worked to build consensus on the development of middle mile broadband capacity in Maine. His leadership and approach helped this diverse group to achieve agreement on legislation that was ultimately passed and signed by the Governor in the spring of 2010.
In 2005, he began to consolidate Maines executive branch's IT into a single unit from 23 disparate IT units. He created the Office of Information Technology where the states 500 IT workers efficiently brought together core functions like e-mail, infrastructure and data sharing across state agencies while establishing a Chief Security Officer and implementing a Project Management Office. A hallmark if Dicks service was attention to customer service and engagement of IT and Agency leaders in the planning and decision process. During his tenure he was active with national leaders in HIT and privacy issues.
In March, 2010, Government Technology Magazine selected Dick as one of the Top 25 Doers, Dreamers and Drivers in the U.S. for his accomplishments in delivering technology services to the citizens of Maine.
In October of 2009, Dick received the 2009 Meritorious Service Award from the National Association of Chief Information Officers for outstanding service, advocacy and leadership in state government.
Prior to his service as State CIO, Dick held the position of Director of the Division of Purchases for 12 years. He was an active participant in steering committees and contract development teams responsible for the procurement and implementation of Accounting, HR/Payroll and Budget systems. He led the effort to develop an e-procurement system in Maine State Government in the late 1990s.
Ralph Johnson, FHIMSS, CHCIO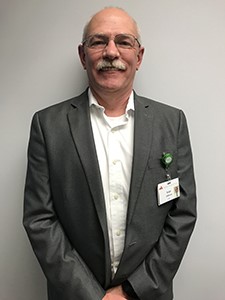 Ralph Johnson currently serves as the Regional Chief Information Officer for MaineHealth.  Ralph previously served as the CIO and Vice President of Quality at Franklin Community Health Network in Farmington Maine.  Ralph has worked in the healthcare information technology field for 34 years, most of that time in leadership positions at Maine hospitals.  Ralph has led major patient safety initiatives to improve patient safety.  Franklin Memorial Hospital was named to the Most Wired Hospital List for the past 7 years, recognizing the organizations adoption of advanced information technology.  Ralph is recognized as a Certified Healthcare Chief Information Officer by the College of Healthcare Information Management Executives (CHIME), and recognized as a Fellow of the Health Information Management Systems Society.  Ralph has been appointed by the Governor to serve on the board of the ConnectME Authority, advancing the adoption of broadband technology in rural areas of the State of Maine.  Ralph has a Bachelors of Science in Healthcare Administration and a Masters in Leadership from Northeastern University.
Dr. R. Bruce Williamson
Commissioner, Maine Public Utilities Commission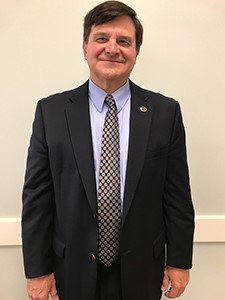 Dr. Williamson is Commissioner, Maine Public Utilities Commission. Dr. Williamson previously was senior economist at the University of Tennessee's National Defense Business Institute and the UT Institute for Nuclear Security while working on national defense and public policy economics. He began his career in utility economics and telecommunications and energy utilities while completing a doctorate in industrial organization and resource economics, followed by a decade with SBC Communications/Southwestern Bell Telephone in their demand analysis and strategic planning headquarters unit. Following that, Dr. Williamson was an economics and market modeling consultant for the international telecommunications industry for wireless, wireline, voice, data, and internet services, as well as first responder/public safety radio systems with projects and studies in many countries on and five continents. He has also been very active in developing and writing international humanitarian grants for projects in Turkey and Kenya, and most recently, for a project to be awarded in eastern Kentucky.
Dr. Williamson holds a PhD in Economics from the University of New Mexico, an MA degree from the Korbel School of International Studies in Denver, and a BA from Cornell University.
Susan Woods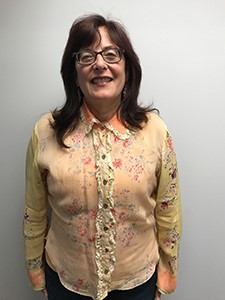 Susan Woods, MD, MPH, is an internist, researcher and innovator. She currently serves as Chief Medical Informatics Officer at Mercy Hospital in Portland. She was formerly the Director of Patient Experience at the Veteran Health Administration's Connected Care Office, where she focused on the national development and deployment of web and mobile apps, and led efforts in Blue Button (patient portal access to clinical notes) and patient generated data. Sue founded the MaineHealth Center for Tobacco Independence and Maine Tobacco HelpLine, and was Associate Director, Maine Medical Center Medicine Residency. She is passionate about digital strategy and therapeutics, and driving virtual services into routine care. Her research and work focuses on design and usage of patient technology, digital inclusion, and patient-clinician collaboration for participatory care. She is the current President of the Society for Participatory Medicine, and board member of the Maine Medical Association.
Jon Richard
Bio coming soon!
Denise Garland
Deputy Commissioner, Maine Department of Economic and Community Development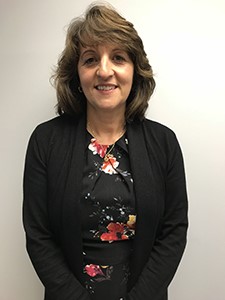 Denise has 25 years of experience in Maine State Government and has extensive knowledge of Government agencies and services. In her current position, she has oversight of the Business and Economic Development programs as well as the Maine Office of Tourism. The primary focus of DECD is to help businesses prosper and grow by working to remove restrictive regulatory barriers. Her knowledge and experience with many community and statewide initiatives, and various tax incentive programs makes her highly qualified in her role in guiding and promoting business development and job creation in the State of Maine.