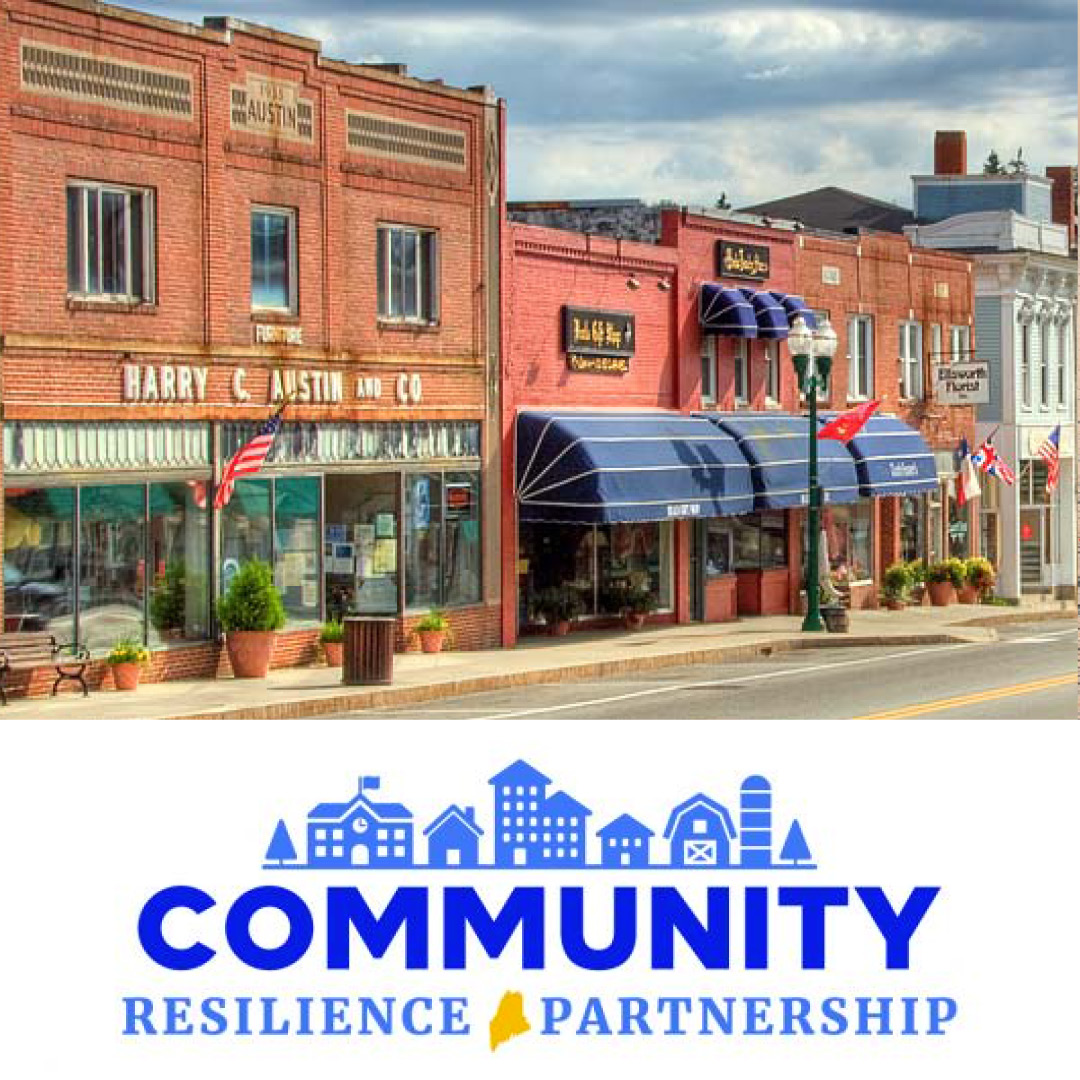 Grants for Maine Towns and Tribes Taking Climate Action
July 15, 2022
Towns, tribes, and unorganized territories in Maine can apply for Community Action Grants, which provide funds for clean energy, energy efficiency and climate resilience projects. Offered through the Community Resilience Partnership, the Community Action Grant summer application period is open now through September 20, 2022. 
This post answers key questions about Community Action Grants. You can find complete grant information and learn about informational webinar opportunities here. 
What is the Community Resilience Partnership? 
The Community Resilience Partnership offers communities support for climate mitigation and adaptation activities. The Partnership fulfills a recommendation of the Maine Won't Wait Climate Plan and is administered by the Governor's Office of Policy Innovation and the Future in coordination with the Governor's Energy Office. 
The Community Resilience Partnership offers two types of grants: Community Action Grants and Service Provider Grants. This post covers Community Action Grants. You can read more about Service Provider Grants here. 

What is a Community Action Grant?
Community Action Grants provide funds to Maine towns for projects to reduce their energy use and/or make their communities more resilient to hazardous climate events such as flooding, extreme weather, drought, and public health impacts.  
Community Action Grants can support two categories of climate action by communities:
Activities from the List of Community Actions that align with the Maine Won't Wait climate plan. There is no local matching funds requirement for these grants. 
Other community-defined climate and energy implementation priorities.  A local match is required.
Who Can Apply? 
Municipal and tribal governments in Maine who are enrolled in the Community Resilience Partnership are eligible for the grants. Once enrolled in the Partnership, communities may immediately apply for Community Action Grants.
To ensure equitable access and outcomes by lower capacity communities, the Partnership has adopted a three-tier classification system that tailors program requirements and incentives to community size. 
Communities that would like planning and technical assistance to enroll in the Partnership and apply for Community Action Grants are encouraged to partner with a Service Provider Organization. A list of organizations that are interested in supporting communities will be updated here. A separate grant program for service providers is available to support this assistance to communities.
What are the Funding Request Amounts? 
Community Action Grants have a $5,000 minimum and $50,000 maximum request amount. Collaborative proposals by two or more communities are encouraged, in which case the group may request up to $125,000. 
Where Can Communities Apply?
Application and enrollment information and forms can be found here.
When are Applications Due?  
Community Action Grant applications will be processed twice annually, for winter and summer awards. The 2022 grant deadlines for communities are: 
Winter Awards: March 22, 2022
Summer Awards: September 20, 2022 
Questions? Please email Brian Ambrette, Senior Climate Resilience Coordinator.