SAVE MONEY WHILE MAKING YOUR HOME CLIMATE FRIENDLY
Financial support is available to help you heat, cool, insulate, and power your home, and switch to energy efficient appliances. You can often cut carbon while saving money on bills and being more comfortable at the same time.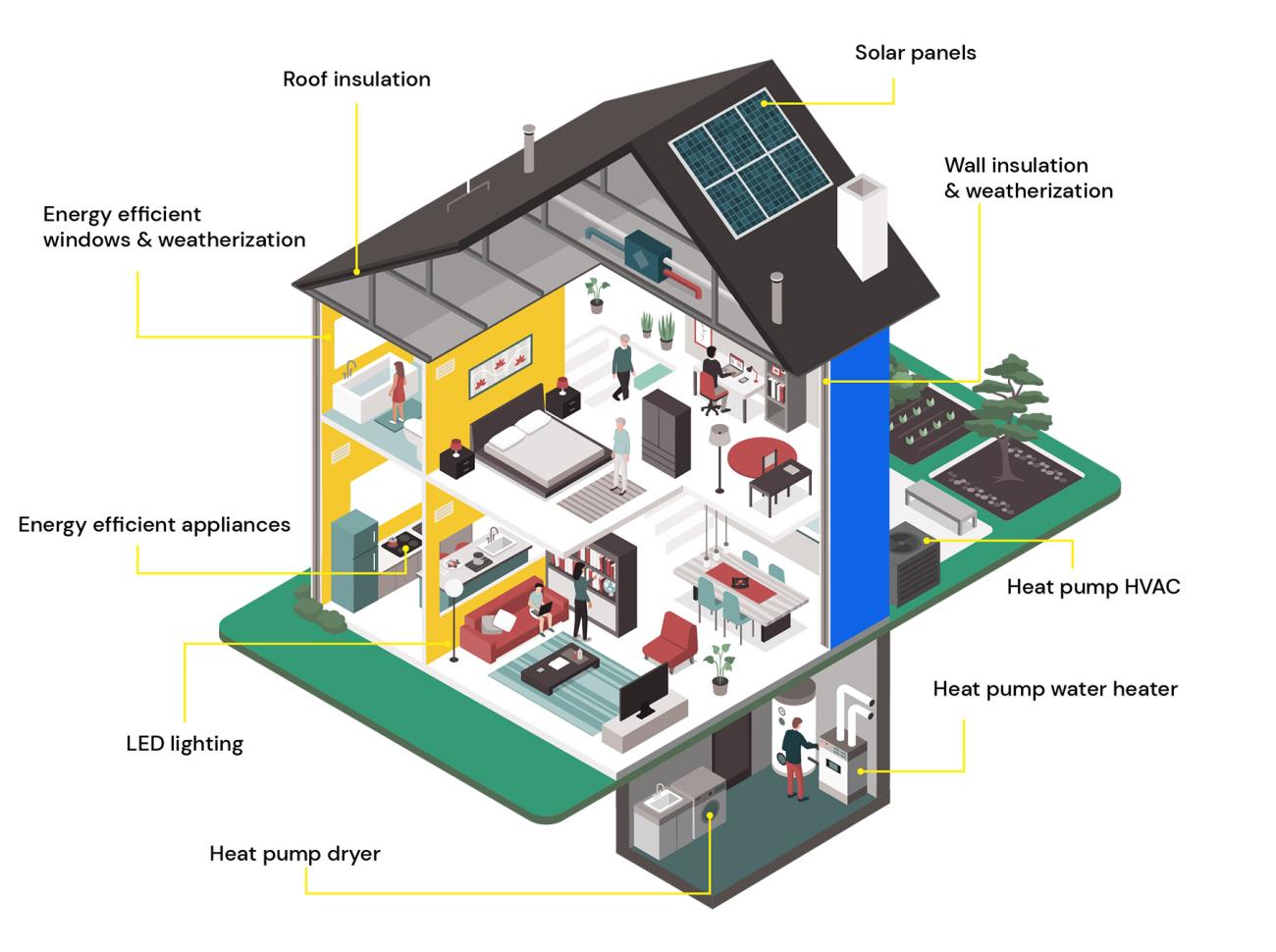 INCENTIVES FOR A GREENER HOME
The Inflation Reduction Act (IRA) creates tax credits and rebates to directly help homes transition to cleaner technologies.
To view other ways to make your home more climate friendly, see our list!
Downloadable guide
Download our Mainers' Guide to Climate Incentives (PDF) to get all this information one place, including FAQs and a Getting Started Checklist. 
Note: This booklet summarizes current incentives and tax credits available to Mainers through federal and state programs as of April 2023. Programs may change, so please check for updated information before making any purchasing decisions.