The State of Maine has developed a Leadership Competency Model that specifies behaviors for Public Service Coordinators, Public Service Managers, and Public Service Executives.  At each level the behavioral expectations change to reflect increasing responsibility and influence.  These are detailed on the next several pages.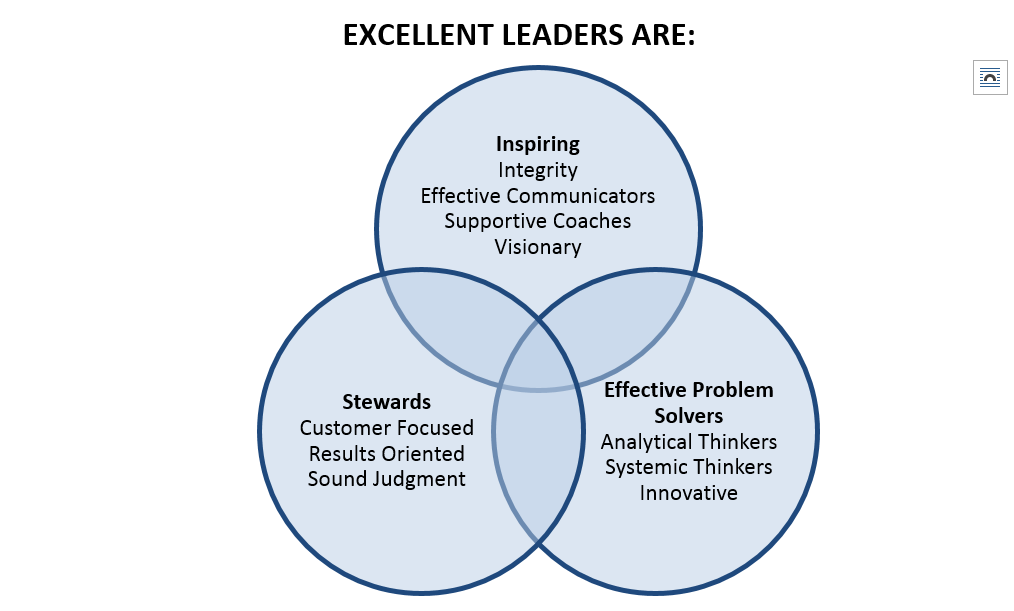 Competency Definitions
Analytical Thinker: Understands situations or complex issues or problems by breaking them down into smaller pieces or tracing the implications or impacts using a step-by-step approach. Strives to understand casual relationships and to identify appropriate approaches or solutions.
Creativity: Acts as a creative resource for others by either offering new and novel ideas or facilitating an environment that encourages other to offer new or novel ideas. Consistently challenges current thinking, and always looks for ways to 'take a different approach.
Customer Focused: Focuses efforts on discovering and meeting the customer's needs. "Customers" include internal colleagues, peers, team members, or Maine State Citizens.
Effective Communicator: Articulates information clearly, adapting communication styles to match others. Creates an atmosphere in which timely and high-quality information flows smoothly and effectively between self and others.
Models Integrity: Builds trust through demonstration of ethical behavior and personal authenticity. Demonstrates principles and values that model those of the organization. Follows through on stated vision regardless of difficulty. Sets standards for work, processes, and personal behavior; holds the organization accountable to those standards.
Results Oriented: Focuses efforts on attaining clear, concrete, timely, and measurable outcomes of importance to the organization. Uses time and resources on activities that will yield the greatest benefit by regularly evaluating and comparing work being done to goals, resulting in a sense of urgency.
Sound Judgment: Uses common sense and works collaboratively with others to create effective action plans based on appropriate information. Gains perspective from all available resource, develops an understanding of a situation, reaches conclusions based on information gathered, and applies intuition with sound analysis.
Supportive Coach: Monitors others' work efforts and follows through with constructive guidance and recommendations. Takes steps with employees to develop people with the necessary skills, abilities and competencies. Acts as a mentor for others, particularly in Maine State Government.
System Thinker: Connects information, processes, and events by organizing divergent information and searching for common themes, patterns and causal connections. Simultaneously sees the practical and political issue Inherent in any situation.
Visionary: Establish and maintains a long-term, big picture perspective to move Maine State Government forward. Communicates the vision throughout Maine State Government in the form of distinctive strategies, policies, objectives and action plans that maximize Maine state Government's ability to meet constituent needs.