Home → About the State Auditor
The State Auditor
Honorable Matthew Dunlap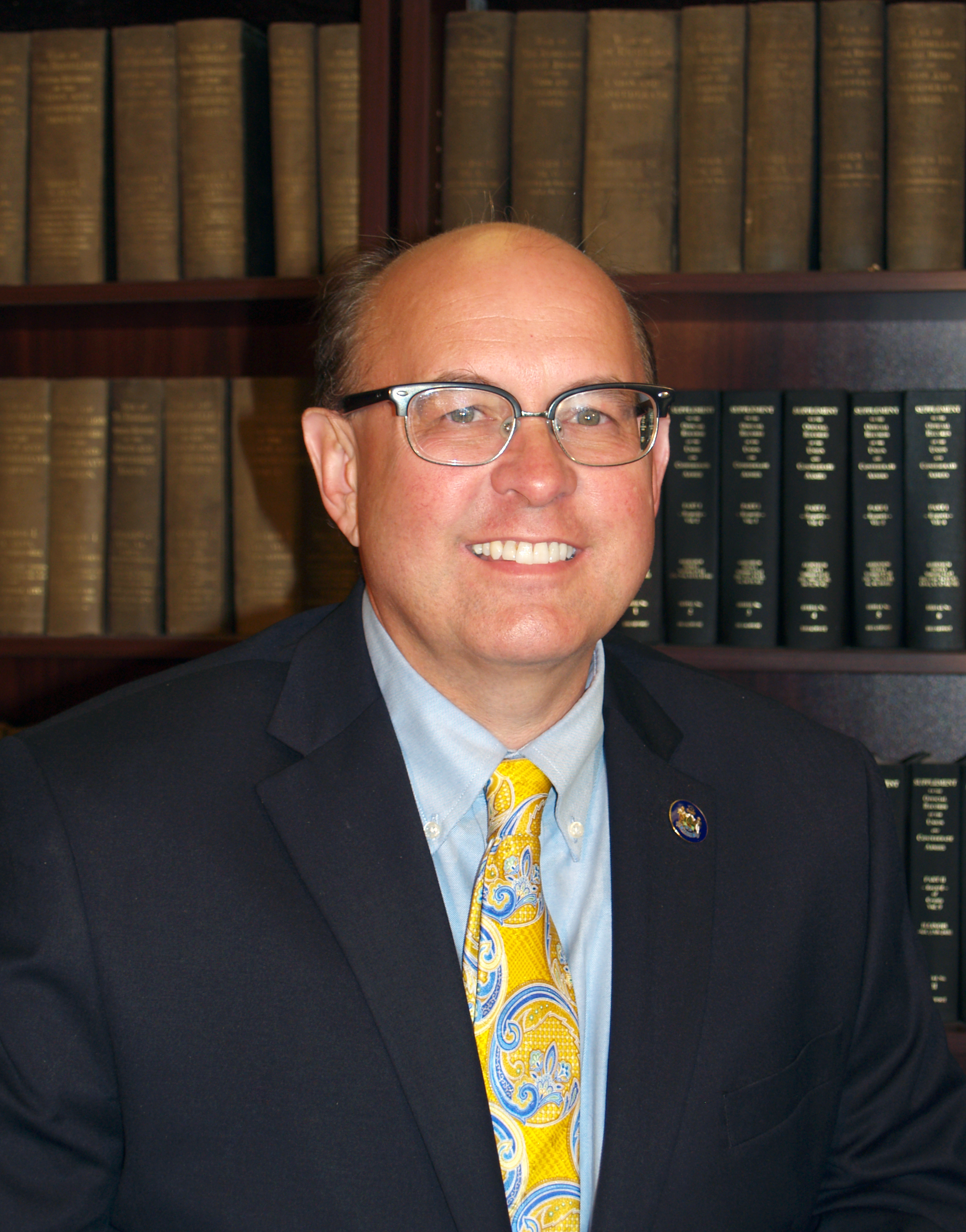 MATTHEW DUNLAP was elected December 2nd, 2020 and sworn in by Governor Janet Mills on January 4th, 2021 to be Maine's 21st State Auditor. Prior to being elected to this position, Matt Dunlap served four consecutive terms and seven terms overall as Maine's Secretary of State; previously, he represented the former 121st House District in the Maine House of Representatives, representing part of Old Town and the Indian Island Voting District from 1996-2004. In the Legislature, Dunlap served as House Chair of the Joint Standing Committee on Inland Fisheries and Wildlife, as House Chair of the Joint Standing Committee on Government Oversight, as the Democratic Chair of the 2003 Legislative Apportionment Commission, and as a member of the House Standing Committee on Elections.
Dunlap was one of three legislators who gave shape to the Office of Program Evaluation and Governmental Accountability; understanding the working structures of government was the beginning of his path to State Auditor.
Professionally, Matt Dunlap has served in a variety of capacities, including commercial food service, printing and publishing, non-profit administration, textiles and farming, and has worked as an award-winning columnist for The Northwoods Sporting Journal and many other publications for over twenty years. He is a member of the Board of Directors for the New England Outdoor Writer's Association, is a board member of the University of Maine M Club, he is a founding board member of the Maine Youth Fish and Game Association and is a member of the Vestry of St. James' Episcopal Church in Old Town. He is a former board member and executive director of the Sportsman's Alliance of Maine and was President of both the National Association of Secretaries of State and the National Electronic Commerce Coordinating Council. In 2005, he was named by U.S. Department of Transportation Secretary Norman Mineta to be a member of the Negotiated Rulemaking Committee on Uniform Standards for State-Issued Driver's Licenses and Identification Cards, which was repealed by passage of the REAL ID Act of 2005. In 2012, he was named as one of five members of the Maine Wabanaki-State Child Welfare Truth and Reconciliation Commission, which was memorialized in the Emmy Award-winning documentary Dawnland. In 2017, he was named by President Trump as a member of the Presidential Advisory Commission on Election Integrity, which was dissolved by the President after Dunlap sued the commission for failing to include him in its deliberations.
He moved to a short-term rental apartment in Old Town as a graduate student in 1989, intending it as a temporary arrangement, and has lived in that welcoming city ever since. He was born in Ellsworth and grew up in Town Hill, outside Bar Harbor, where he graduated from Mount Desert Island High School. At the University of Maine, he was a varsity member of the cross-country team, and earned his Bachelor of Arts degree in History, and later a Master of Arts degree in Literature. He also is an alumnus of the State and Local Government Program at the John F. Kennedy School of Government at Harvard University, and has received fellowships from the Flemming Fellows program at the Center for Policy Alternatives, the Toll Fellows program at the Council of State Governments; he was a member of an international delegation to the Russian Federation with the American Council of Young Political Leaders, and subsequently has served as a member of the Russian-American Rule of Law Consortium Steering Committee and the Greater Portland-Arkhangelsk Sister City Committee.
He volunteers for many local causes and organizations as an auctioneer, advisor and town meeting moderator, and is a sought-after guest speaker, mostly because he doesn't charge anything for his appearances.
He lives in Old Town with his wife, state representative and House Majority Leader Michelle Dunphy, and their daughter, Emily Dunlap, who is a student at the University of Maine and who is busier than her parents.