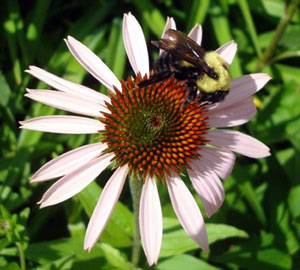 Pollinator Health and Safety Conference
November 20, 2014, 8:00 am—4:30 pm.
Hurry! Registration fee increases after October 31!
The University of Maine Cooperative Extension and the Maine Department of Agriculture, Conservation and Forestry are co-sponsoring the Pollinator Health and Safety Conference to bring together farmers, bee-keepers, entomologists, policy-makers and others interested in protecting pollinators. State and national experts on pollinators, bee-keeping, and pesticides will share the latest scientific research on factors affecting pollinator health and best practices for their protection.
WHAT'S NEW
Next Board Meeting: December 5, 2014
At the October 24, 2014 meeting the Board adopted amendments to Chapters 20, 22, 28, 31, 32 and 41
EPA Proposes to Remove 72 Chemicals from Approved Pesticide Inert Ingredient List. Comments due November 21, 2014. Press Release (note, takes you off Maine website)
Mark your calendars for the 2015 Agricultural Trades Show to be held at the Augusta Civic Center on January 13th-15th, 2015
Useful Information on our Website
Search for Maine Registered Products
Learn how to manage a pest (GotPests? site)


Contact Us
AUGUSTA: 207-287-2731
FAX: 207-287-7548
TDD: 207-287-4470
more
email: pesticides@maine.gov

Board of Pesticides Control