Member Biographies
Mark C. Draper, Caribou, Chair -- 2nd Term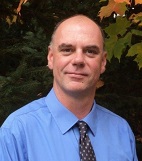 Mr. Draper comes to the Board with extensive experience in solid waste management. He is the Solid Waste Director for Aroostook Waste Solutions, formerly Tri-Community Recycling & Sanitary Landfill in Fort Fairfield, a position he has held since 2003. As director, he is responsible for the administration of a regional municipal solid waste management program that includes operation of a secure landfill providing for the disposal needs of approximately 30 communities and a recycling program that serves 20 communities in Aroostook County. Prior professional experience includes as a Sr. Environmental Engineer at the former Champion International Corporation/International Paper mill in Bucksport where he was responsible for oversight of the mill's landfill operation, waste reduction and recycling activities, and hazardous waste management from 1996-2001. He also served as power plant engineer for the mill's 290-MW co-generation power plant from 2001-2003. Mr. Draper served on the Board of the Maine Resource Recovery Association for 14 years, incliding as it's President. He is also the current Chairman of the Northern Maine Solid Waste Management Committee; and has served as the Chairman of the Northern Maine Community-Guided Planning & Zoning Committee. He holds a Bachelor of Science in Environmental Studies from the University of Maine at Fort Kent. Mr. Draper's community service includes as a member and past president of the Rotary Club of Caribou and as a committee member and charter organization representative for Boy Scouts of America Troop 184. Mr. Draper resides in Caribou with his wife Claudette and two college-aged children. He was appointed to the Board by Governor Paul R. LePage in October 2014 and appointed to a second term in June 2018. He was appointed Board Chair by Governor Janet T. Mills in March 2019.
James W. Parker, Veazie -- 2nd Term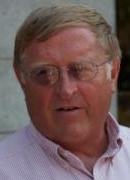 Mr. Parker is a professional engineer, charter boat captain, and commercial lobster and ground fisherman. Mr. Parker graduated from the University of Maine with a degree in civil engineering. Following employment with James W. Sewall Company, he founded Civil Engineering Services, Inc. (CES, Inc.), an engineering consulting firm providing services in a variety of areas including water supply, wastewater, solid and hazardous waste management, and site development. Mr. Parker retired from the firm in 2009, and now spends summers as a charter captain for whale and sightseeing tours on the downeast coast. Mr. Parker was elected to the Maine State Legislature in 2010, serving as State Representative for District 18 in the 125th Legislature where he was a member of the Joint Standing Committee on Environment and Natural Resources and the Special Select Committee for Regulatory Fairness and Reform. Mr. Parker currently serves as trustee and treasurer for the Veazie Sewer District. He was appointed to the New England Water Pollution Control Commission by Governor LePage. Past community service includes membership on the Sunrise County Economic Council, Washington County Development Authority, and the board of Downeast Institute for Applied Marine Science. Other interests include hunting, fishing, woodworking and Little League baseball. Mr. Parker is married with three adult children and 12 grandchildren. He was appointed to the Board by Governor Paul R. LePage in June 2013 and appointed to a second term in May 2017. Mr. Parker served as Chair from December 2014 to March 2019.
Mark Dubois, Falmouth -- 1st Term

Mr. Dubois is a professional geologist with extensive experience in hydrogeologic testing and mapping. Mr. Dubois has worked on a variety of projects in Maine and elsewhere in the Northeast related to drinking water, site characterization, and remediation of contaminated sites. He is currently employed as the Natural Resources Manager for springs and land in Maine by Poland Spring / Nestle Waters North America. He was previously employed by Woodard & Curran Engineers and Atlantic Geoscience, Inc. Mr. Dubois received his Bachelor's Degree in Geology from the University of Maine and his Master's Degree in Hydrogeology and Glacial Geology from the University of Cincinnati. He also conducted research on glacial geology in the Antarctic, and is a recipient of the Antarctic Service Medal. Mr. Dubois' community service includes coaching youth baseball and soccer. Mr. Dubois resides in Falmouth with his wife and two children. Mr. Dubois was appointed to the Board by Governor Paul R. LePage in January 2018.
Susan Lessard, Bucksport -- 1st Term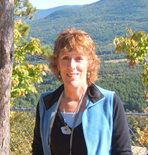 Ms. Lessard has 36 years of experience in local government in Maine. She currently serves as Town Manager for the Town of Bucksport, and previously served as the Town Manager for the communities of Hampden, Vinalhaven, Fayette, and Livermore Falls. As such Ms. Lessard has extensive experience in solid waste management issues, municipal financial management, and community development. She is a past president of the Maine Municipal Association, and has served on the Municipal Review Committee and the Maine Rural Development Council. Ms. Lessard has received a number of awards for her work including the Governor's Environmental Excellence Award (2002) for development of a collaborative process for municipal review of major landfill expansion projects in Hampden, and the Maine Engineering Excellence Award (1998) and Maine Town and City Manager's Association Leadership Award (1999) for the development of an innovative alternative landfill capping plan for the town of Vinalhaven. Ms. Lessard also received a U.S. Coast Guard Public Service Commendation (1996) for her work on a program to transfer ownership of thirty-five Maine lighthouses from the federal government to municipalities and non-profitorganizations across the state. Ms. Lessard resides in Bucksport with her husband Dan. Ms. Lessard was appointed to the Board by Governor Paul R. LePage in January 2018.
Robert Duchesne, Hudson -- 1st Term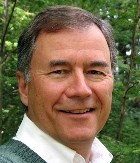 Robert Duchesne is a former State Legislator and radio show broadcast host. Mr. Duchesne's radio career spanned more than three decades, during which he served as host of a popular radio show that was broadcast across eastern and central Maine. During his radio career, Mr. Duchesne was active in charity and public service organizations in the Bangor area, including Downeast Big Brothers Big Sisters, Maine Audubon, and the Maine Association of Broadcasters. He also served on several economic and business development boards. In 2005, Mr. Duchesne was elected to the Maine House of Representatives, where he served six non-consecutive terms. While in the Legislature, he chaired both the Environment and Natural Resources Committee and the Inland Fisheries and Wildlife Committee, and started his own guiding business – Maine Birding Trail. Mr. Duchesne shares his birding expertise in a weekly birding column for the Bangor Daily News and the Woods and Waters column for Bangor Metro magazine. Robert Duchesne resides at Pushaw Lake in Hudson with his wife, Sandi. He was appointed to the Board by Governor Janet T. Mills in March 2019.
Robert Sanford, Gorham -- 1st Term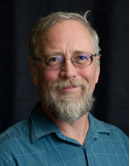 Robert Sanford is Chair of the Department of Environmental Science & Policy at the University of Southern Maine, a position he has held since 2010. Mr. Sanford obtained an M.S. and Ph.D. in Environmental Science from the State University of New York College of Environmental Science and Forestry, and an undergraduate degree in Anthropology from SUNY Potsdam. He is the author of numerous books and journal articles on environmental planning and policy, applied archeology, instruction, and civic engagement. Prior to joining the faculty of the University of Southern Maine in 1996, Mr. Sanford served 10 years as an Environmental Board District Coordinator for the State of Vermont administering a land-use permitting program for one of Vermont's nine environmental districts. In addition to his extensive teaching and academic research responsibilities, Mr. Sanford has served on numerous advisory committees for state and local government as well as non-profit organizations including the Maine Water Resources Committee, the Maine Farmland Project, and the Friends of the Presumpscot River. Mr. Sanford also served on the Town of Gorham's Municipal Recycling Committee for ten years. He lives in Gorham with his wife and son. Robert Sanford was appointed to the Board by Governor Janet T. Mills in July 2019.
Steven Pelletier, Topsham -- 1st Term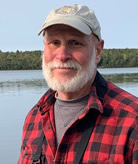 Mr. Pelletier is a Certified Wildlife Biologist®, Maine Licensed Forester, and Professional Wetland Scientist with over 40 years of professional natural resource experience. Earlier in his career he served as a Wildlife Biologist with the US Forest Service and as an Environmental Specialist for the Maine Department of Environmental Protection's Land Bureau, was later co-founder/ owner of Woodlot Alternatives, Inc., a Maine-based ecological consulting firm, until its acquisition by Stantec Consulting in 2007. At Stantec he served as Senior Principal and US Ecosystems Discipline Lead specializing in rare species habitats and site and landscape-level resource assessments, also serving as Principal Investigator of two federal offshore migration research projects. Mr. Pelletier also conducted and oversaw a broad variety of diverse projects ranging from highway/ rail transportation to offshore energy development. He has authored numerous publications on a variety of natural resource topics including forest biodiversity, bat migration, vernal pools, and resource mitigation and compensation planning. He has served on a variety of Federal and State advisory committees and stakeholder groups and in 1989, co-founded the ME Association of Wetland Scientists. He currently serves on the Maine Board of Licensure of Foresters and several local community organizations including the Brunswick-Topsham Land Trust Advisory Board, Topsham Conservation Commission, and Topsham Development, Inc. Mr. Pelletier resides in Topsham with his wife Mary. He was appointed to the Board by Governor Janet T. Mills in February 2020.