WIC and Retail Grocery Stores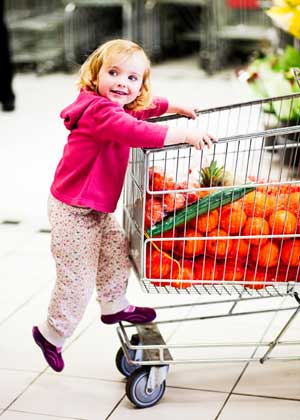 Maine WIC authorizes hundreds of stores around the state to accept WIC checks for specified food items. Not every store qualifies to sell WIC products, but most grocery stores and many independent stores are authorized.
Why WIC?
WIC is a supplemental nutrition program for women, infants, and children up to 5 years of age. Our mission is to provide healthy food, nutrition education, breastfeeding education and support, and referrals to health and social service programs for women who are pregnant, breastfeeding or have recently had a baby and their children. Though there are financial eligibility factors for program participation, our focus is on medical or nutritional need.
The WIC program helps to prevent health problems and to improve the health status of participants through better nutrition. WIC does not provide all of the food women and children need, but designs specific food benefits to include key nutrients needed during growth and development.
WIC is federally funded and regulated under the United States Department of Agriculture (USDA). The Maine Department of Health & Human Services, Maine Center for Disease Control and Prevention houses the Maine WIC Program in the Office of Health Equity.
2014 WIC Mandatory training regions are Carroll, Coos, Cumberland, Kennebec, Rockingham, Somerset, Strafford, and York Counties. WIC authorized vendors are required to send at least one representative to one of the following training sessions during 2014. Register early– Space is limited! Please respond here or download (PDF*).
Contact Info
Monday - Friday 8am-5pm
Voice: (207) 287-3991
In-state Toll Free:
1-800-437-9300
TTY: Maine relay 711
Fax: (207) 287-3993
Email: wic.maine@maine.gov
Mailing address:
11 State House Station
Augusta, ME 04333
Phone Number to your
Local WIC Clinic
Auburn 207-795-4016
Augusta 207-621-6202
Bangor 207-992-4570
Bath 207-442-7963
Belfast 207-338-1267
Biddeford 207-283-2402
Calais 207-454-3634
East Wilton 207-645-3764
Ellsworth 207-667-5302
Machias 207-255-8280
Portland 207-553-5800
Presque Isle 207-768-3026
Rockland 207-594-4329
Sanford 207-459-2942
Skowhegan 207-474-7463
Waterville 207-861-3580
Policies
FY Policies
What's New