WIC Nutrition Program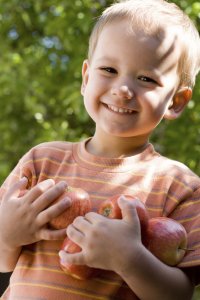 WIC is a nutrition program for thousands of Maine families, helping Maine kids to grow up strong and healthy. WIC food benefits are available based on income guidelines and up-to-date nutrition research. This website seeks to serve all Maine families with free nutrition advice, tips for staying healthy, and resources for growing families.
Who can apply for the Maine WIC Nutrition Program?
WIC is open to anyone living in Maine, including migrants working in Maine. Applicants can be any of the following:
Women who are pregnant, breastfeeding or had a baby in the last six months.
Infants and children up to the age of five, including adopted and foster children.
Fathers may apply for their children.
How do I apply?
Getting WIC benefits is simple. Call your nearest WIC office to make an appointment. Your first appointment will take about an hour of your time – an hour that can benefit you and your children for the rest of your lives.
WIC Prescreening Tool
Find out if you are eligible for the WIC program by clicking on the following link:
http://wic.fns.usda.gov/wps/pages/start.jsf
Recall on Del Monte Fresh Produce
Del Monte Fresh Produce N.A., Inc. ("Del Monte Fresh") has voluntarily recalled fresh cut fruit containing Gala red apples grown in Pennsylvania. The affected product was distributed to a limited number of customers in a few States in North East US and is being recalled because these apples have the potential to be contaminated with Listeria monocytogenes , an organism that can cause serious and sometimes fatal infections in young children, frail or elderly people, and others with weakened immune systems.
A total of 3,051 consumer packages containing fresh cut red apples were distributed to Giant Eagle, Amazon Fresh, Sunoco, Peter's Fruit, Wegmans, Sheetz and 7-Eleven and have "Best If Enjoyed By" dates of 12/3/14, 12/6/14, 12/7/14 and 12/8/14. The fresh cut red apples have a red color skin.
For more information, please visit http://www.fda.gov/Safety/Recalls/ucm426419.htm?source=govdelivery&utm_medium=email&utm_source=govdelivery
Recall on Flat Creek Farm Cheeses
Flat Creek Farm & Dairy of Swainsboro, GA has voluntarily recalled 3 lots of cheese with lot codes 140802XAZ (Aztec Cheddar), 140702XAZ (Low Country Gouda voluntary recall) and 140725XGO (Aztec Cheddar voluntary recall) because of potential to be contaminated with Salmonella.
For more information, please visit http://www.fda.gov/Safety/Recalls/ucm426780.htm?source=govdelivery&utm_medium=email&utm_source=govdelivery
Contact Info
Monday - Friday 8am-5pm
Voice: (207) 287-3991
In-state Toll Free:
1-800-437-9300
TTY: Maine relay 711
Fax: (207) 287-3993
Email: wic.maine@maine.gov
Mailing address:
11 State House Station
Augusta, ME 04333
Phone Number to your
Local WIC Clinic
Auburn 207-795-4016
Augusta 207-621-6202
Bangor 207-992-4570
Bath 207-442-7963
Belfast 207-338-1267
Biddeford 207-283-2402
Calais 207-454-3634
East Wilton 207-645-3764
Ellsworth 207-667-5302
Machias 207-255-8280
Portland 207-553-5800
Presque Isle 207-768-3026
Rockland 207-594-4329
Sanford 207-459-2942
Skowhegan 207-474-7463
Waterville 207-861-3580
Policies
FY Policies
What's New