Commissioner for the Department of Defense, Veterans and Emergency Management (DVEM)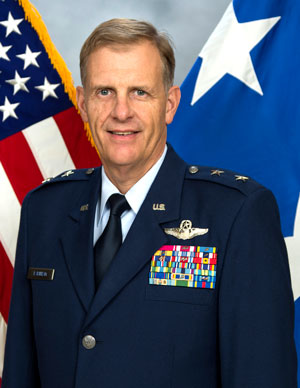 Major General Doug A. Farnham
Major General Douglas A. Farnham assumed his duties as the Adjutant General, Maine National Guard in January 2016 and also serves as Commissioner for the Department of Defense, Veterans and Emergency Management. He is responsible for managing the activities of Maine's Army and Air National Guard, Maine Veterans' Services and Maine Emergency Management Agency.
General Farnham is a 1984 graduate of the United States Air Force Academy. As an instructor pilot and flight examiner in the C-21A Learjet, he served as the primary pilot for Commander, United States Space Command and later taught at the C-21 formal training school.

General Farnham joined the Maine Air National Guard in 1991. He has served in various operations and command positions in the 101st Air Refueling Wing. He also deployed as United States Central Command Deputy Director of Mobility Forces. Prior to assuming his current position, General Farnham commanded the 101st Air Refueling Wing in the Maine Air National Guard.

General Farnham is a command pilot with more than 5,700 hours in the T-37, T-38, C-21, and KC-135.
Bio - Major General Douglas A. Farnham
Last Updated: March 6, 2018