The Commission consists of 7 members. Three members must be members of the State Board of Education, appointed by the State Board for 3-year terms, and the other 4 members are appointed by the Governor, subject to review by the Joint Standing Committee of the Legislature having jurisdiction over education matters and to confirmation by the Senate, for 4-year terms.
Here is the current Commission membership along with contact details:
** Also State Board of Education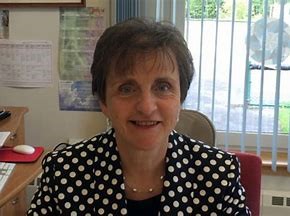 Dr. Fern M.Y. Desjardins - Vice Chair (Seat 1) is a resident of St. Agatha. Dr. Desjardins had a 43-year career in PK-12 education as an elementary school teacher, principal, and Superintendent of Schools in the rural, small school system of MSAD 33. Under her principalship, Dr. Levesque Elementary school was designated a Blue Ribbon School by the U.S. Department of Education. Dr. Desjardins is a life-long learner who holds a Doctoral Degree in Educational Leadership and a Master's Degree in Language Arts from UMaine, a Certificate of Advanced Studies in Educational Leadership from USM, and a Bachelor of Science in Elementary Education from UMFK. She has taught graduate level courses for UMaine as an adjunct faculty member in their outreach programs in Aroostook County, served on UMFK's Board of Visitors (one year as President and two as Vice-President), Northern Maine Medical Center's (NMMC) Board of Trustees, and she has been an active member of numerous educational associations and committees. Since her retirement, Dr. Desjardins maintains educational affiliations by working as a facilitator for school systems and by serving on various committees or special projects of the Maine DOE. She volunteers at her local church, parish, and at the diocese level. Dr. Desjardins and her husband, Francis, have three grown children and three grandchildren.
---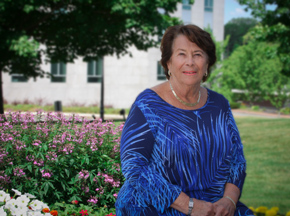 Jana F. Lapoint (Seat 2) is a resident of Falmouth. Jana earned a Bachelor of Science and Master of Science degree with high honors from the University of Bridgeport. She is a former business teacher and taught at the New Canaan High School in Connecticut. Jana previously owned Lapoint Industries in Auburn, Maine which are now owned by her sons, John and Alan Lapoint. Jana served as a trustee on the Maine Community College System for 11 years, with two years as Chair. She also served for 6 years as a Trustee ofDean College in Franklin, Massachusetts and 6 years as a trustee of Cheverus High School. Jana received a Distinguished Service Award from Dean College and a Women of Distinction Award from the Girl Scouts of Maine. She has been on the State Board of Education for 8 years. Jana also served on the Board of Habitat for Humanity for 8 years and has been a volunteer for Ronald McDonald House of Portland for many years. Jana has four grown children, 13 grandchildren, and 2 great grandchildren.
---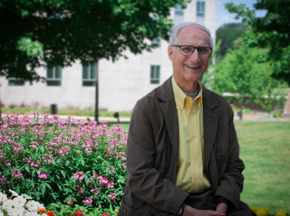 John A. Bird (Seat 3) is a resident of Rockland. John spent the last eighteen years of a forty-seven-year career in the non-profit world as a leadership and management consultant to non-profit organizations across the country and internationally. He retired as President of a ten-partner firm, Educator's Collaborative, in July 2007. His clients included 268 independent schools and other organizations located in 41 states and five foreign nations and territories. Before beginning his consulting career in 1989, John spent 29 years in independent education, five years in full-time teaching, five years as a senior administrator and teacher, and 19 years as a head of school. In addition to his long career in the field of education, John currently serves on the boards of the Strand Theater, the Penobscot Bay YMCA, and the Island Institute. He currently serves as vice chair for the Maine Charter School Commission. John grew up in Rockland, Maine and received his B.A. degree from Bowdoin College. He also has an M.A. from George Washington University. John and his wife, Mary Alice, live in Rockland. They have three grown children and six grandchildren.
---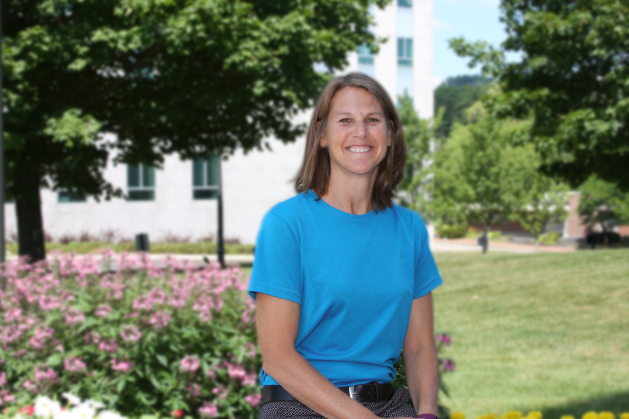 Nichi Farnham - Chair (Seat 4) is resident of Bangor. She graduated from the United States Air Force Academy with a Bachelor of Science degree and received her master's degree from Webster University. After serving 6 years in the Air Force, she and her husband Doug (the current Adjutant General of the State of Maine) decided to return to Maine to help grow the family business, Getchell Bros., and to raise their family. Nichi has served as State Senator in the 125th Legislature, as a City Councilor and Council Chair (Mayor) of Bangor and as a Bangor School Committee Member. Her Board involvement, past and present, includes the Bangor Y, United Way of Eastern Maine, Eastern Maine Healthcare System, Bangor Nursing and Rehabilitation, Bangor Library and the State Board of Education.
---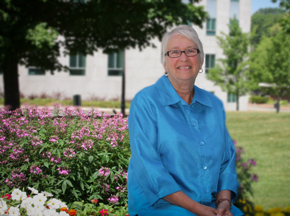 Shelley Reed (Seat 5), working in the career of education for thirty-eight years, retired from the Maine Department of Education in 2011 as the consultant for Truancy, Dropout, Alternative Education, and Homeless Youth. This work with students-at-risk led to membership on Keeping Maine's Children Connected, Juvenile Justice Advisory Group, Shared Youth Vision Council, multiple task forces, and preparation of legislation on behalf of Maine's youth. Previous to DOE experience, Shelley taught first and second grade in Auburn and was an elementary school counselor in Lewiston. Recent past affiliations include the Restorative Justice Institute of Maine developing trainings to support the work of communities initiating restorative practices. Shelley currently serves as President, Sunday School Superintendent and Teacher at her church, and is Secretary for the Androscoggin Yacht Club and is active at the Wayne library. She enjoys kayaking, gardening, the beach, and diving into a good book. Wayne is home to her and husband David. Her three grown children reside in Vermont, Uganda, and Taiwan.
---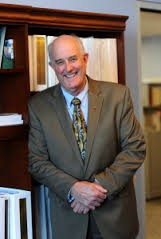 James E. Rier (Seat 6) was employed for over 10 years, until 2015, as an employee of the Maine Department of Education. He began as the Director of Finance and Operations and in 2011 was appointment Deputy Commissioner. Jim's final year at the DOE was as the Commissioner of Education. Jim is known as one of the state's foremost experts on education funding and worked on several high-profile initiatives such as leading reforms to the state's 2005 school funding law, child development services and the essential programs and services model. Jim earned a Bachelor of Mechanical Engineering from the General Motors Institute in Flint, Michigan. He was a senior project engineer for Buick and for 25 years was president of Rier Motors Co. in Machias, Maine. He also served on the Maine State Board of Education and on the boards of directors for Bangor Hydro Electric Co., the Maine Community Foundation, the Regional Medical Center at Lubec and the Washington County Education & Economic Development Alliance. Jim lives in Topsham with his wife Linda.
---