ABOUT :
Meet the Partners

Welcome!
Each member of the Kennebec Woodland Partnership contributes a distinct voice and expertise to the table. Together, we offer a wealth of information, tools, and strategies that can help keep Kennebec County's forests and economy vibrant and healthy for the long term.
Please click on the links below to meet the Partners and learn how we can help you take part. We invite you to contact us with your thoughts and join us in sustaining Kennebec County's woodlands.
---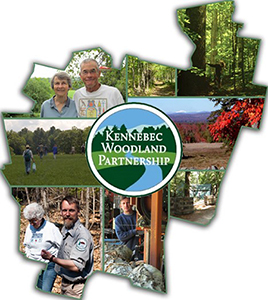 ---
Forest Society of Maine
The Forest Society of Maine promotes the conservation of Maine's forestlands to sustain the economic, ecological, cultural, and recreational values of the Maine woods. We joined the Kennebec Woodland Partnership because as a statewide land trust working to conserve the many values of forestlands, we felt that this effort could make a real difference in education and conservation of this valuable resource. We felt that our experience in working with towns and landowners on working forest conservation easements would be beneficial to and compatible with KWP and that we could provide insights into a variety of models to sustain the woodlands in Kennebec County. The Forest Society of Maine works specifically on conservation projects that continue to allow sustainable forest management to occur.
---
Kennebec County Soil and Water Conservation District
Our partnership is one way for Kennebec County Soil and Water to address its basic mission to protect and enhance soil and water quality in Kennebec County. Kennebec County is 12% surface water and more than two-thirds covered in forests. Sustaining woodlands and other land cover is essential to protecting and improving soils and water quality; for us it is a "no brainer" to support this initiative as part of our own conservation goals. The partnership's relatively broad membership with its efforts to include local partners who manage woodlands for sustained harvests as well as partners who manage for habitat and other "non-production" goals seems the best way to realistically address the issue of "Sustaining Kennebec Woodlands."
---
Kennebec Land Trust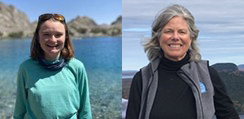 The Kennebec Land Trust (KLT) works cooperatively with landowners and communities to conserve the forests, lakes, streams, wetlands, fields, and wildlife that help define central Maine. KLT protects and stewards land permanently, offers access to conserved properties, provides opportunities for people to learn about and enjoy the natural world, and works with partners to support sustainable forestry and farming. KLT's 7,600 acres of conservation land represents 1.8% of our service area's land area. With the land and our mission in mind, we realized the importance of working with a broader set of conservation partners who share an interest in our region's forests and the resources and functions they support.
---
Maine CDC Drinking Water Program
The Maine CDC Drinking Water Program believes in "working together for safe drinking water." As a member of the Kennebec Woodland Partnership, we are able to work together to promote sound management of forests that protect our drinking water. The last ten years of landcover change in Kennebec County have been pretty dramatic. We can't continue to do that and survive. Efforts such as this partnership will help keep our drinking water safe and our landscape providing the services it naturally should.
---
Maine Bureau of Agriculture, Food and Rural Resources

Kennebec County is 70% forested, but it also contains close to 13% of its area in open lands and has a long history of agriculture. Many of the farms that the Maine Department of Agriculture works with have a woodlot attached. By working together in this partnership, we can help ensure that the right resources are getting to the right people and help craft policies that will affect the land in a positive way.
---
Maine Forest Service

Maine Forest Service
Allyssa Gregory

Eastern Kennebec District Forester
536 Waldoboro Rd
Jefferson, Maine 04348
(207)441-2895
Allyssa.Gregory@maine.gov
www.maineforestservice.gov
Julie Davenport

Western Kennebec District Forester
Maine Forest Service
PO Box 416
Norridgewock, Maine 04957
(207)592-2238
julie.davenport@maine.gov
www.maineforestservice.gov
The Maine Forest Service's primary mission is to help people make informed decisions about Maine's forests. Partners are essential to accomplish our goals of education, assistance, and outreach. The Kennebec Woodland Partnership connects the growing network of people and organizations who care for and about the forests of Kennebec County, and beyond.
---
Maine State Implementation Committee of the Sustainable Forestry Initiative


Maine SFI Implementation Committee
Sustainable Forestry Initiative
Patrick Sirois
Maine's SIC Director
535 Civic Center Drive
Augusta, ME 04330
(207)622-9288
psirois@maineforest.org
The Maine SIC has seen the Kennebec Woodland Partnership materialize into an effort that can be effective in educating family forest owners about the opportunities that exist on their woodlots. We also support the theme of educating the public about all the benefits the forests can provide to society. The Sustainable Forestry Initiative's mission of outreach and education to the public as well as family forest owners is aligned well with that of KWP's, and we are excited to work with the partnership to further our mutual interest.
---
Maine Tree Farm Program


Our mission is to help Maine's family woodland owners realize the full potential of their woods while sustainably providing forest products, clean water, habitat for wildlife, recreational opportunities, and other woodland benefits.
The Tree Farm "Sign of Good Forestry" stands as recognition of participating woodland owners, who love their woods and are proud to display exemplary land stewardship.
The American Tree Farm System (ATFS) was founded in 1941 and is now the oldest and largest forest conservation, certification, and advocacy program in the United States. Maine joined the ATFS in 1952 and today there are more than 1,400 Tree Farms in the state, encompassing more than 400,000 acres. Benefits of the program are: recognition of woodland stewardship, validation of sustainable forestry according to internationally accredited Standards, connection to professional forestry advice and educational resources. For more information go to:
https://mainetreefarm.org/
---
Maine Woodland Owners
Maine Woodland Owners is the only statewide organization dedicated to supporting the interests of Maine's small woodland owners. Maine's small woodland ownerships play a critical role in the protection of important wildlife habitats, provide the public with numerous recreational opportunities, and help to maintain much needed open space. Maine Woodland Owners provides resources including producing a monthly newsletter, hosting more than 50 workshops per year, advocating for and promoting the importance of small woodland ownerships in the state of Maine. We also have a statewide land trust that holds easement and fee lands on working forests. We have around 400 members in our Two Rivers chapter, which includes Kennebec County. Maine Woodland Owners supports the partnership's goal of reaching forestland owners that want to keep their land as forested land.
---
School of Forest Resources – University of Maine

The mission of the School of Forest Resources is to provide excellence in education, research, and public service that promotes the understanding, efficient use, and sustainable management of forest resources for the well-being of the people of Maine, the United States, and the World. We joined KWP because it is fundamentally rooted in collaboration, and brings together diverse interests who, despite apparent differences, all care deeply about keeping forests as forests. We enjoy participating in KWP because we are able to carry out meaningful research that informs KWP and its partners.
---
Sebasticook Regional Land Trust
Sebasticook Regional Land Trust (SRLT) works to recognize and conserve the rich wild and working landscape of the Sebasticook River Watershed. The largest tributary of the Kennebec River, the Sebasticook River watershed extends into five counties, one of which is Kennebec. For us, the Kennebec Woodland Partnership offers an exciting opportunity to work with a broad coalition of landowners and agencies to further the appreciation and conservation of the region's forestlands so vital to our economy and Quality of Place. Working in partnership with willing landowners, SRLT has conserved 2,000 acres of productive forests and farmland through conservation easements and fee acquisition in the past five years. The culture of conservation promoted by the Kennebec Woodland Partnership will help accelerate the pace of land conservation in the region and allow a broader long-term impact than we can have working alone.
---
Trust to Conserve Northeast Forestlands

The Trust to Conserve Northeast Forestlands is a non-profit organization formed to administer the
Northeast Master Logger Certification
program with the broader goal of "enhancing the health of working forests through exceptional accountability" throughout the Northeast US. The Trust maintains a Forest Stewardship Council (
FSC
) Forest Management group certificate for family forest owners. The Trust supports exemplary forest professionals, landowners, and wood product manufacturing companies who are committed to responsible and accountable management of forest ecosystems. The Trust joined this partnership because KWP recognizes the value of the roles of a range of constituents in the county's forest-based economy and community. Our primary interest is to keep forests as working forests, a forest that will support the logging community we know today by yielding wood products now and in the future.