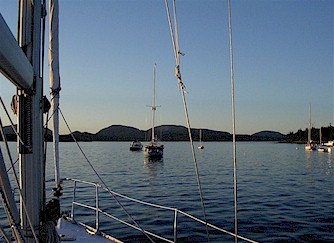 Ships & Boats
No Discharge Areas (NDAs). Areas where the discharge of both treated and untreated blackwater is prohibited from all types and sizes of vessels with heads, through a federal program. These areas are also sometimes referred to as "No Discharge Zones" (NDZs).
Pumpout Program. Information about marine pumpouts.
Class SA Waters. Class SA is the highest classification of estuarine and marine waters. This classification is applied to waters that are outstanding natural resources and that should be preserved because of their ecological, social, scenic, economic or recreational importance. There may be no direct discharge of pollutants to Class SA waters, except storm water discharges that are in compliance with state and local requirements.
Related links