Residuals, Sludge and Composting

Program Tasks: The Utilization program staff are responsible for:
Licensing
Compliance Inspections
Technical Assistance
Education and Outreach
Enforcement
Introduction
Program Area: The Utilization program staff oversee: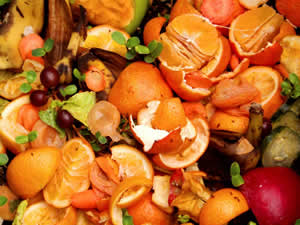 1. Land application of sewage sludge, fish by-products, food waste, secondary papermill sludge or other residuals to supply nitrogen (N), phosphorus (P), potassium (K), or other nutrients to a crop;

2. Land application of woodash, bioash, lime-mud, cement kiln dust or other residuals as agriculture liming agents;

3. Land application of primary papermill sludge, flume grit, wood wastes or other high carbon residuals as a topsoil replacement, or to beneficially increase soil organic matter content;

4. Utilization of composted residuals, or other processed residuals as a fertilizer, soil amendment, or topsoil replacement;

5. Land application of septage;

6. Facilities that compost, aerobically digest, anaerobically digest, air dry, heat dry, heat treat, lime stabilize, pelletize or otherwise process residuals, to make the residual suitable for land application.
Contacts
Laws
Chapter 13: WASTE MANAGEMENT (§1301 - §1319-Y)
Rules
Guidance for Municipalilties: Regulation of Septage and Sludge Land Application by Municipalities.(pdf format) - Municipalities are not required to adopt local ordinances with respect to land application of septage and sludge. If a municipality chooses to develop an ordinance, this guidance provides a summary of state laws that pertain to land application, and the roles and responsibilities of local government. The guidance is for reference only. When developing an ordinance of any type, the municipality should seek legal assistance.
These electronic files contain the Department of Environmental Protection's rules as they were filed with the Secretary of State's Office. These are not certified copies of the regulations. In order to rely on the provisions in a rule as an official version of the State law, you must obtain a certified electronic copy of these rules directly from the Secretary of State's Office at :
http://www.maine.gov/sos/cec/rules/06/chaps06.htm
For further information contact Carla Hopkins at (207) 287-8491 or email Carla.J.Hopkins@maine.gov
| | |
| --- | --- |
| Ch. 400 | Solid Waste Management Rules: General Provisions |
| Ch. 405 | Solid Waste Management Rules: Solid Waste Management Rules: Water Quality Monitoring, Leachate Monitoring, and Waste Characterization |
| Ch. 409 | Solid Waste Management Rules: Processing Facilities |
| Ch. 410 | Solid Waste Management Rules: Composting Facilities |
| Ch. 418 | Solid Waste Management Rules: Beneficial Use of Solid Wastes |
| Ch. 419 | Solid Waste Management Rules: Agronomic Utilization of Residuals |
| Ch. 420 | Septage Management Rules |
Forms
Agronomic Utilization of Residuals
Processing Facilities and Composting Facilities
Additional Information
Fee schedule (pdf format)
List of Licensed Compost Facilities (pdf format)
Persistent Herbicides in Leaf and Yard Compost (pdf format) (Revised February 21, 2003)

Processing Times for New Applications (pdf format)
Sampling / Analysis Work Plan Guidance (pdf format) - guidance for the development of a waste characterization sampling and analytical work plan for characterization of solid wastes (including residuals) handled under a solid waste license. In rich text format for compatibility with most word processing programs. Notify the webmaster if you are unable to read this document. Revised Septemeber 16, 2005

Related Program
DEP Wastewater Discharge Program - Link to Bureau of Land & Water Quality. The Wastewater Discharge Law requires that a license be obtained for discharge of pollutants to a lake, river, stream or coastal waters.
Maine Business Works Home Page - You can find help with developing a business plan, finding funding, or searching for suitable real estate for composting and other recycling.(Off Site)
Managing Nitrogen from Biosolids - a manual compiling existing information on nitrogen in biosolids combined with the most current scientific knowledge on the behavior of nitrogen in the environment. Prepared by the Washington State Department of Ecology, the NW Biosolids Mgt Assn. and universities in the Pacific northwest. (Off Site)
Septic Systems. The Maine Center for Disease Control and Prevention, Division of Environmental Health, regulates subsurface sewage disposal systems ("septic systems"), licensing of persons to evaluate soils for subsurface wastewater disposal systems, and inspection of plumbing and subsurface waste water disposal systems.
Soil Series Descriptions - prepared by the USDA-NRCS, this page provides information on soils found in the United States. (Off Site)
Maine Compost School - (Off Site)
USGS Geographic Names Information System (GNIS) - to find information on a feature in the United States and its territories. (Off Site)
WSU Information on Organic Nutrient Mangement & Water Quality - (Off Site)