Erosion & Sedimentation Control Law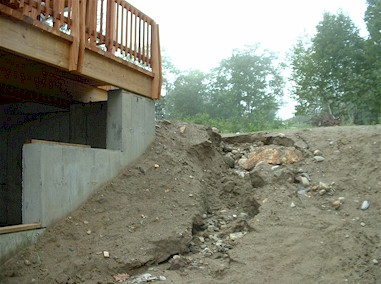 The erosion control provision is a very brief and basic standard requiring that a person who conducts an activity involving filling, displacing or exposing earthen materials take measures to prevent unreasonable erosion of soil or sediment beyond the project site or into a protected natural resource.
Erosion control measures must be in place before an activity begins, and remain in place and functional until the site is permanently stabilized. No permit is required. Agricultural fields are exempt, and forest management activities conducted in accordance with Maine Land Use Planning Commission standards are deemed to comply.
The Department of Environmental Protection (DEP) uses the erosion control law to support education efforts concerning the importance of erosion control in watersheds, both within and beyond immediate shoreland areas, and the use of best management practices. The law is enforceable by both the DEP and certain municipal code enforcement officers.