Welcome to Maine's Official Fall Foliage Website!
A service of the Maine Department of Agriculture, Conservation and Forestry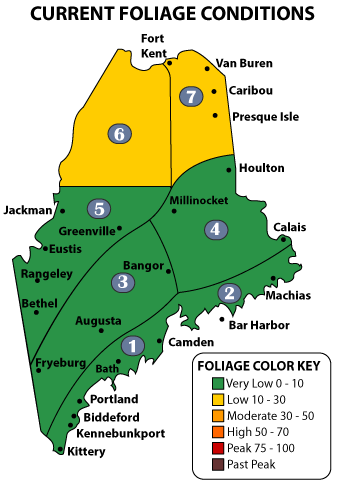 Greetings Visitors,
The 2014 foliage reporting season will be begin in September. Check back with us to learn more about why Maine is a great fall foliage destination.
Plan Your Foliage Trip
Resources below will help you plan where to go, shop, stay, and eat! Find out the best region is to visit during your planned trip dates.
Things to Do in Maine
---
When & Where to Visit
---
We've put together some suggestions for the best locations in each region of Maine, and when to visit each one for the best fall colors.
State Fairs & Park Events
---