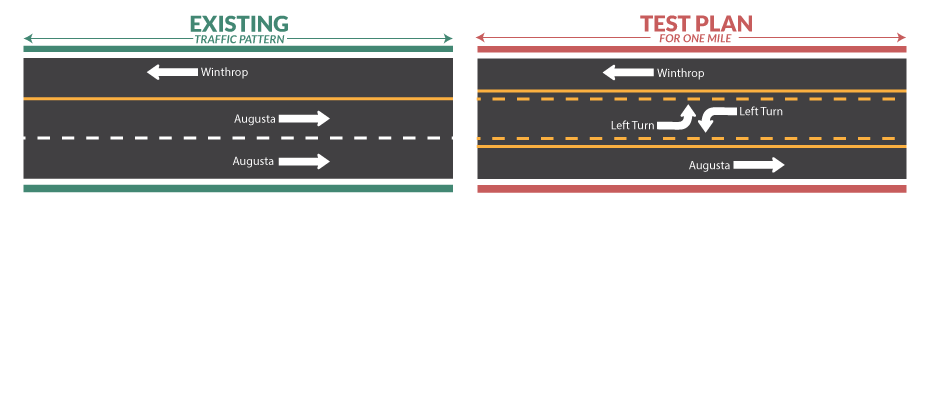 Trial Run of Traffic Changes on Route 202 in Manchester
MaineDOT is temporarily reconfiguring a one-mile section of Route 202 in Manchester extending east from the Old Winthrop Road (near J&S Oil) to the Pelton Hill Road. This trial run is designed to increase safety while maintaining the efficient movement of traffic to and from Augusta. If successful, the reconfiguration will become permanent.
The traffic pattern will change from two lanes of traffic flowing easterly into Augusta to one lane plus a center, two-way turning lane. The one lane going west on Route 202 toward Manchester will remain the same.
Since most crashes in this vicinity are rear-end crashes, the designated center lane should allow motorists to more safely make left turns when exiting and entering Route 202.
Upcoming Informational Meeting
Wednesday, June 24 at 6:30 PM
Manchester Elementary School
17 School Street, Manchester, Maine
MaineDOT representatives will be on hand to discuss the conversion of the three-lane section of Route 202 to one eastbound lane, one westbound lane and a center two-way left turn lane. This one mile change would take place from the Old Winthrop Road (near J & S Oil) easterly to the Pelton Hill Road.
MaineDOT plans to test the effectiveness of the new lane configuration this summer by restriping the lanes.
To give us your feedback, Visit MaineDOT's "My Sidewalk" Discussion Page.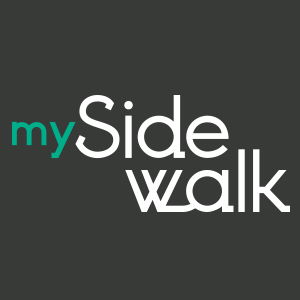 Join the Discussion!
We will re-stripe the lanes this summer and are asking for your feedback about the new configuration. Please go to MySidewalk to tell us what you think of the current traffic pattern and then return to tell us what you think of the new pattern after you have driven it for a while.