MaineDOT's Climate Initiative
Coastal Built Infrastructure
Coastal built infrastructure includes transportation assets such as roads, bridges, and culverts. These assets are vulnerable to the impacts of rising sea levels. The Maine Climate Council recommends a commitment to manage 1.5 feet of relative sea level rise by 2050 and 3.9 feet of sea level rise by 2100. The data and science to support this recommendation are included in the Scientific Assessment of Climate Change and Its Effects in Maine, which is also available on the Maine Climate Council Website
Currently, MaineDOT includes sea level rise considerations in its project design process. In 2018, the department to require the assessment of 4 feet of sea level rise per 100 years for new bridge designs. This change was based on NOAA historical data for the Maine Coast and a range of predictions for future sea level rise; it is consistent with the current recommendation of the Maine Climate Council.
Designing a bridge to address future sea level rise is more than a structural engineering project. MaineDOT must also consider the surrounding area and the effects of raising the grade of the bridge.
Adjacent Properties
Many coastal bridges are in small villages, where homes, businesses, and infrastructure are immediately adjacent to the bridge. These locations take time and effort to sort through community desires, individual impacts, and various Federal and State rules.
Raising the bridge grade often requires a larger footprint for bridge approach slopes (i.e. property acquisitions or changes in setting or character).
Some properties are protected by Section 106 of the National Historic Preservation Act and are protected, causing some conflict between regulations.
Impacts to natural resources resulting from larger footprints are subject to state and federal regulations.
Entire Road Segments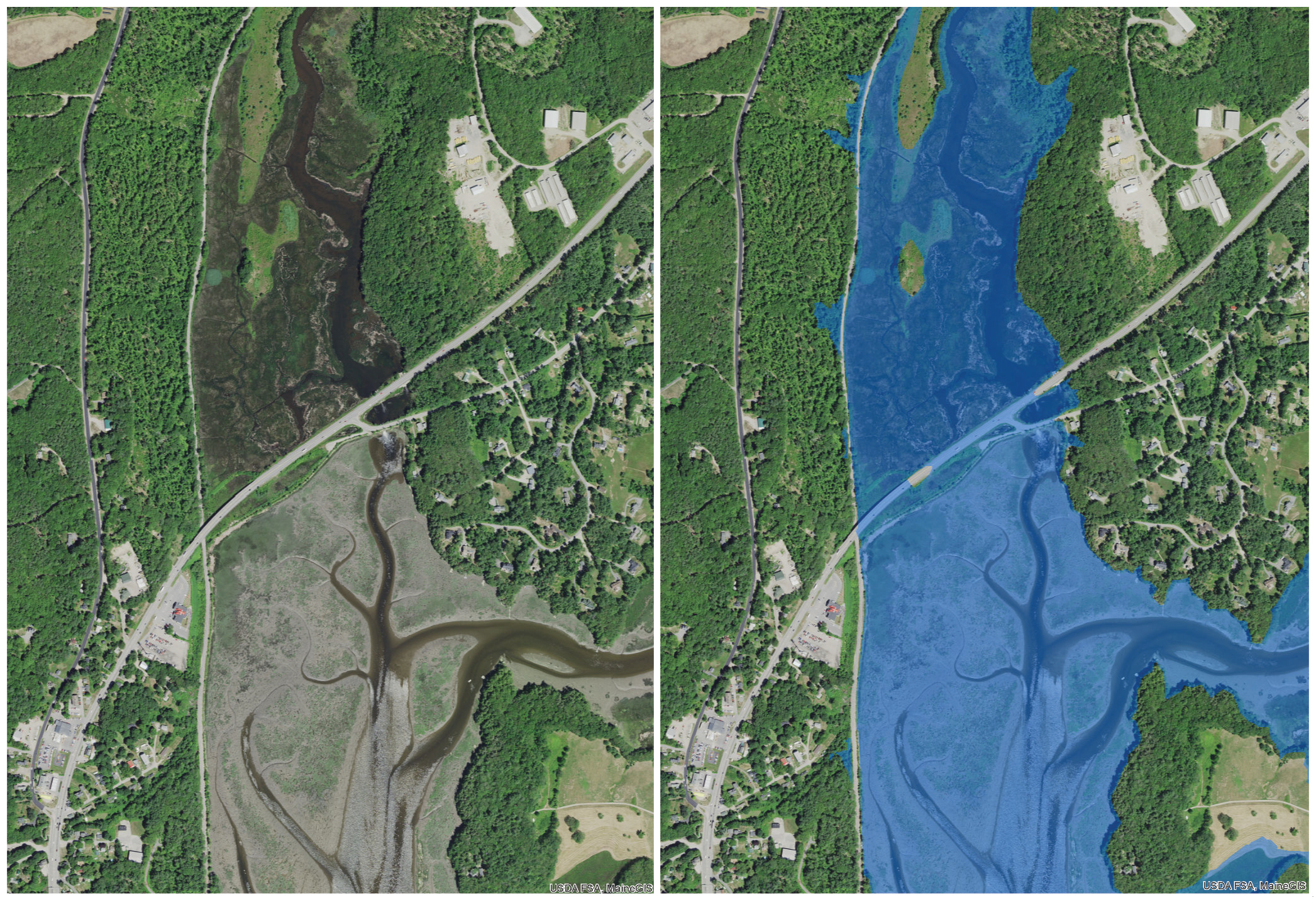 Coastal bridges and culverts are often smaller spans on longer causeways. Therefore, raising only the bridge within a small section of the causeway would do little to increase the overall resiliency. MaineDOT must consider the resiliency of the entire road segment.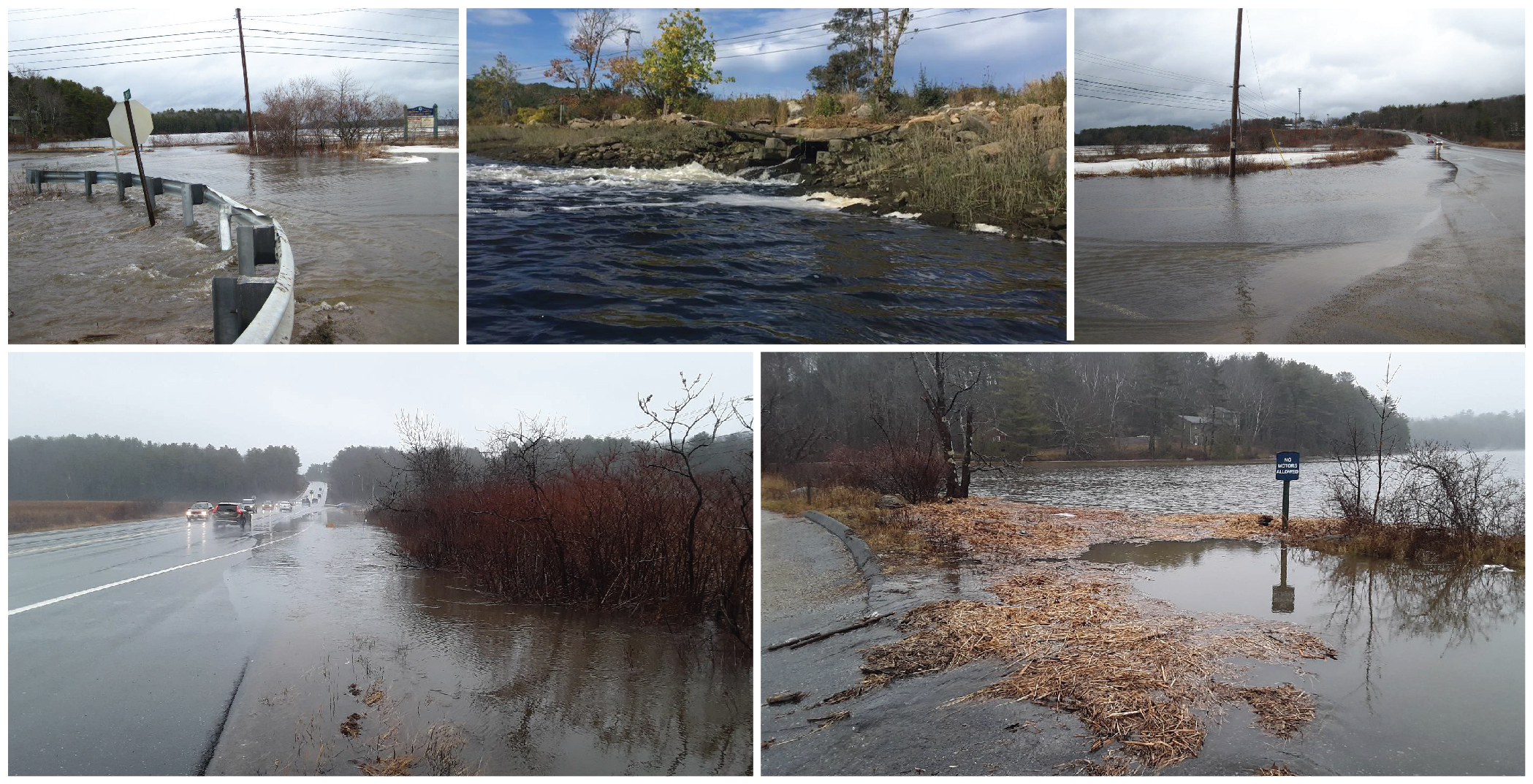 Upstream Impacts
If the opening size of a tidal restricting bridge or culvert is increased, this can result in impacts on upstream properties.
Municipal Cooperation
When municipalities work to address vulnerability to climate change in other areas in conjunction with mitigation for coastal bridges and culverts, this can greatly increase that municipality's resiliency to sea level rise and climate change in general.
Bridge Condition
Not every bridge is the same; bridge condition is a significant factor in the solution to reducing vulnerability to sea level rise. For some bridges, the solution will be rehabilitation while other bridges may require reconstruction.
Additional Resources on Sea Level Rise