MaineDOT's Climate Initiative
Clean Transportation
Emissions from the Transportation Sector
In Maine, the transportation sector is responsible for 54% of the state's greenhouse gas emission; 59% of these emissions are from light-duty passenger cars and trucks, 27% are from medium- and heavy-duty trucks, and the remaining 14% come from rail, marine, aviation, and utility equipment vehicles.
In June 2019, Governor Mills signed LD 1679 into law, creating the Maine Climate Council to combat climate change. The Council developed a Four-Year Climate Action Plan, titled "Maine Won't Wait", to help Maine meet the state's greenhouse gas emission reduction goals, which include a 45% reduction by 2030 and an 80% reduction by 2050. With such a large portion of the state's emissions coming from transportation, emissions reductions in this sector are critical to reaching emission reduction targets. The plan includes strategies to accelerate Maine's transition to electric vehicles, increase fuel efficiency of alternative fuels, and reduce vehicle-miles traveled.
Vehicle Miles Traveled
The average Maine vehicle travels approximately 12,000 miles per year. An analysis of vehicle-miles traveled (VMT) in Maine found that 65% of our driving occurs on rural roads, with 45% in urban and suburban areas. Most of these total miles are driven in the southern half of the state.
Reducing vehicle-miles traveled was identified in the Climate Action Plan as one of the ways to reduce transportation emissions. Greater access to virtual services – including work, medicine, and education – would enable Mainers to reduce the number of miles they drive. This is dependent on the expansion of high-speed broadband internet access. Development in Maine's village centers, cities, or rural crossroads would also reduce the number of miles people drive and facilitate walking, biking, public transportation, and ridesharing. Additional reduction in vehicle-miles traveled could result from the expansion of public transportation and ridesharing programs, such as the GO Maine commuter service.
Electrification
The transportation industry is changing with technological advancements in electric vehicles. Maine's clean electric grid means that electric vehicles running off Maine electricity emit significantly fewer greenhouse gas emissions per mile compared to gas or diesel vehicles.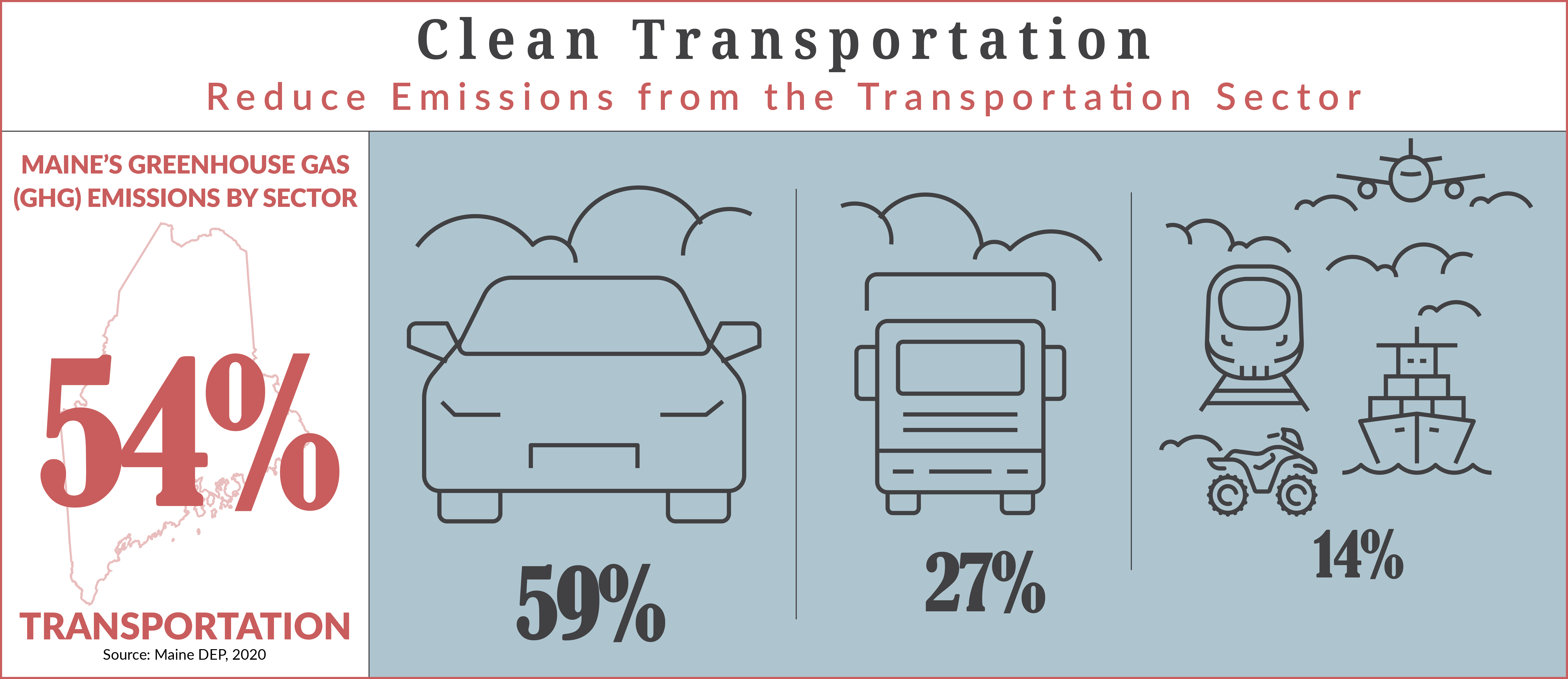 Accelerating Maine's transition to electric vehicles was a leading strategy in the Climate Council's Plan and electrification of the transportation sector has been identified as one of the most effective emission reduction strategies for Maine. Electrification involves expanding the number of electric vehicles on the road along with the available charging stations.
The U.S. Department of Energy maintains an interactive Alternative Fueling Station Locator map that displays public electric vehicle charging stations in Maine. The charging station locator map is available on the Efficiency Maine website.
MaineDOT has installed electric vehicle charging infrastructure at its major facilities in Augusta and at all its regional offices.
Clean Transportation Roadmap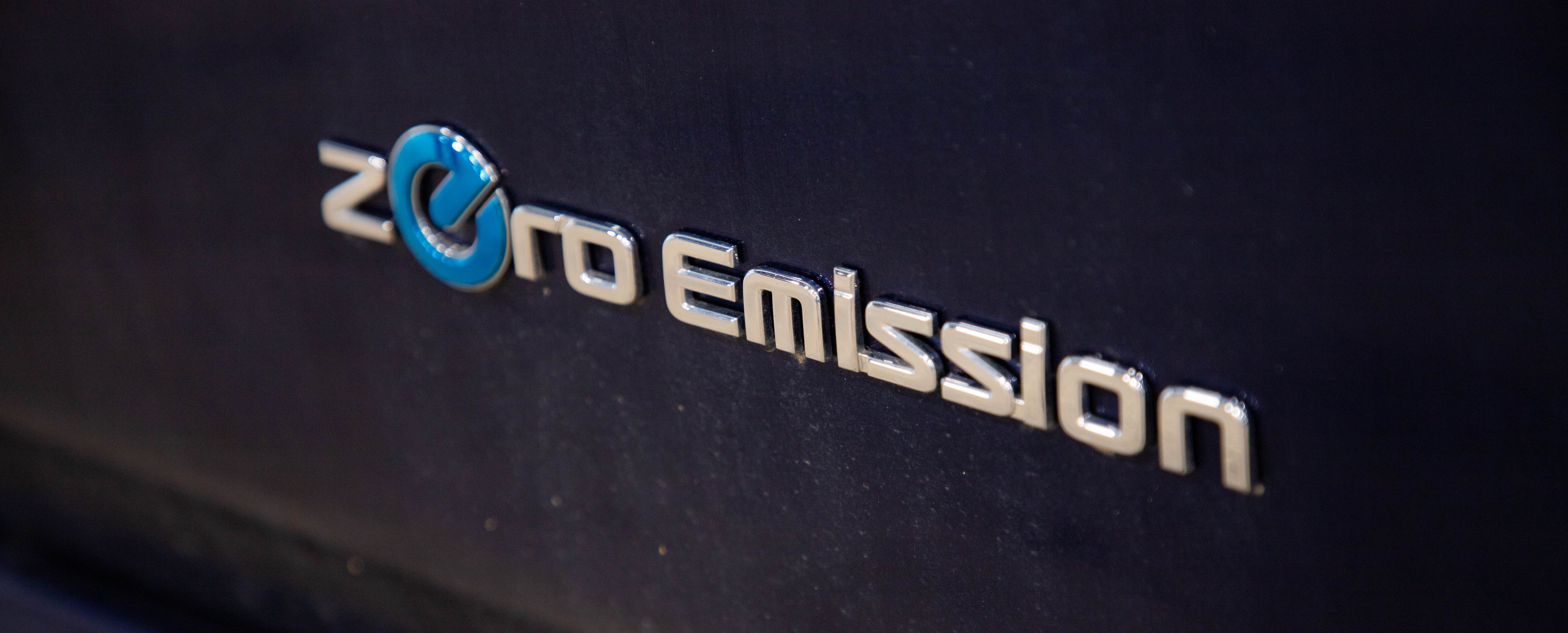 To accelerate the widespread adoption of electric vehicles, plug-in hybrids, and other clean car technologies in Maine, the Climate Action Plan recommends the development of a Clean Transportation Roadmap. The Roadmap is set to be completed by 2022 and will identify necessary policies, programs, and regulatory changes needed to meet the state's EV and transportation emission reduction goals. The Roadmap will be developed by the Governor's Energy Office and Governor's Office of Policy Innovation and the Future, in coordination with MaineDOT, Efficiency Maine Trust, the Department of Environmental Protection, and other agencies engaged in electric vehicle advancement.
Efficiency Maine
Efficiency Maine Trust administers programs to expand electric vehicle adoption and Maine's electric vehicle charging network. These programs include rebates for electric vehicles and charging stations; more information is available on Efficiency Maine's website.