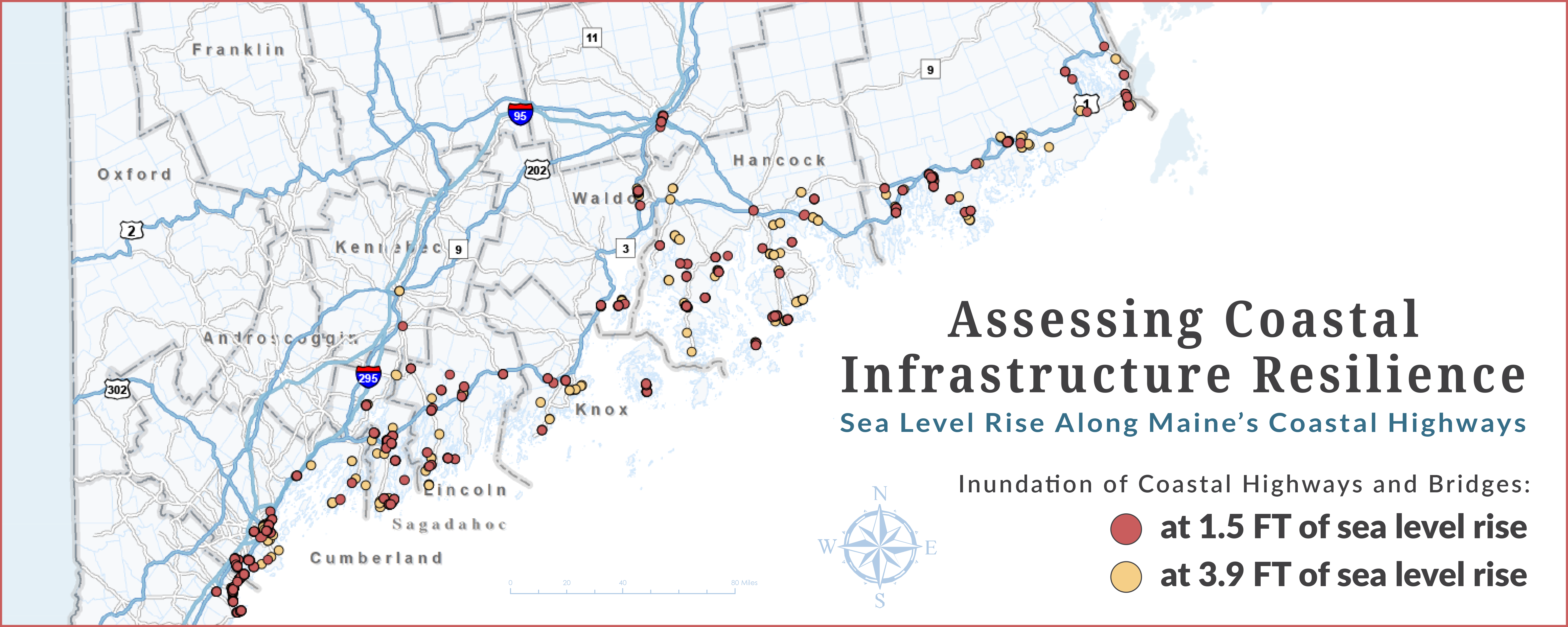 MaineDOT's Climate Initiative
Infrastructure Resilience Assessment
This effort is in direct support of the Maine Climate Council's recommendations in the Four-Year Plan for Climate Action, finalized in December 2020, to complete a statewide infrastructure resilience assessment and develop and implement design standards for resilient infrastructure projects
The goal of the infrastructure resilience assessment is to rank key transportation assets based on how resilient or vulnerable they are to climate stressors, specifically sea level rise, to enable MaineDOT to prioritize the most vulnerable assets and ideally improve their conditions before they fail. For the most vulnerable assets, MaineDOT will identify and implement solutions when feasible and measure the effectiveness of the solutions. These improvements will adapt the assets to be more resilient to the changing climate.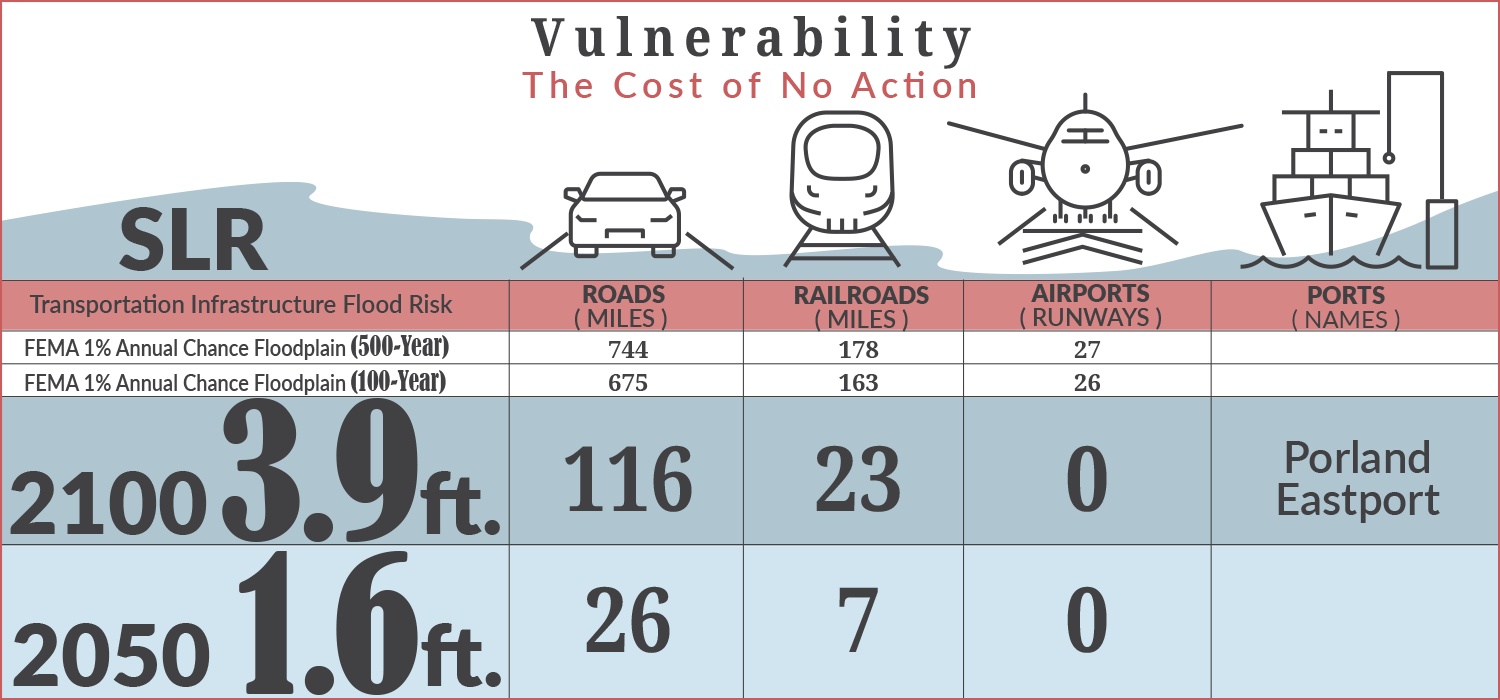 As part of the infrastructure resilience assessment, MaineDOT compared the location and elevation of transportation assets, including roads, bridges, and culverts, to the projected sea level rise scenarios recommended by the Maine Climate Council's Scientific and Technical Subcommittee. These results were used to inform Federal Highway's Vulnerability Assessment Scoring Tool (VAST) to create an indicator-based vulnerability screen to assess the asset's ability to withstand the hazards associated with climate change. Relative vulnerability scores are assigned based on selected asset characteristics that are key indicators to vulnerability, including exposure, sensitivity, and adaptive capacity.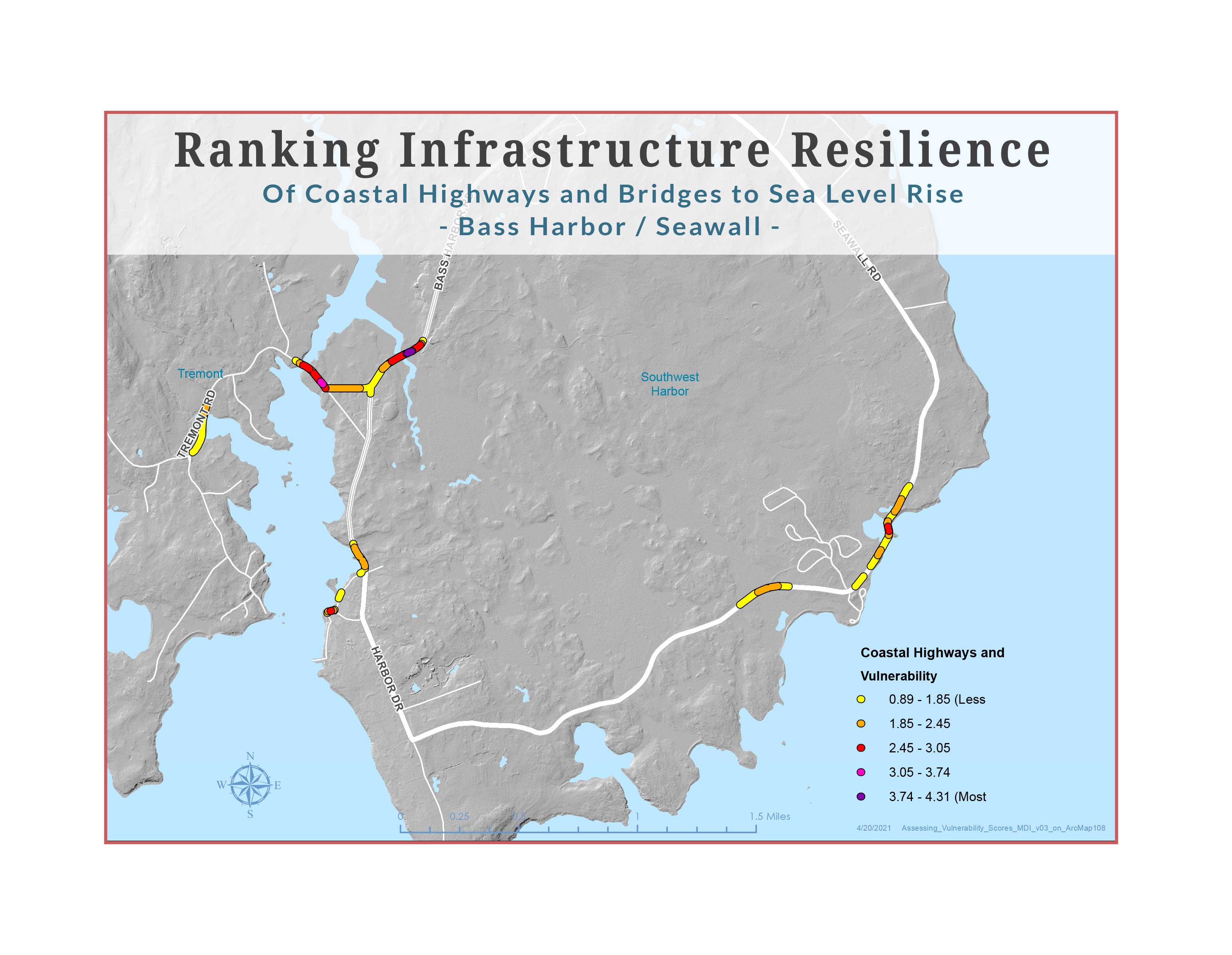 Moving forward, MaineDOT hopes to use the results of this infrastructure resilience assessment to inform project planning. MaineDOT will work with municipalities regarding their sea level rise plans prior to project design.
Additionally, MaineDOT plans to create recommendations that municipalities can use to conduct similar assessments on their assets.