Shelter Reservations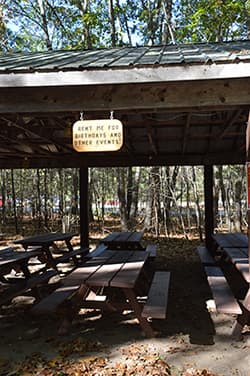 The Maine Wildlife Park provides a fascinating experience for nature lovers of all ages, and a great way to introduce children to the wonders of Maine's wildlife and the natural world. Bring a picnic and spend the day!
There are rustic shelters you can reserve for parties, reunions, birthdays and all of kinds of wild gatherings.
Shelter Reservation Fees:
Separate from general admission. Fee charged per party/occasion.
Large Shelter: $50.00 – features 10 8' picnic tables accommodating 80-100 people
Small Shelter: $25.00 – features 2 6' picnic tables accommodating 15-20 people
You are welcome to bring table covers and decorations. Balloons and glass bottles are not permitted for safety reasons! There are charcoal grills located at all shelters (charcoal not provided) and you are welcome to bring any food items.
Admission Fees:
The park offers a group discount of $5.00/pp for groups of 15 or more. Your group is eligible for this rate if your group of 15 or more enters the park together or if you provide the gatehouse attendant with a list of every guest. Any guest not on the list or with you at arrival will be required to pay regular admission.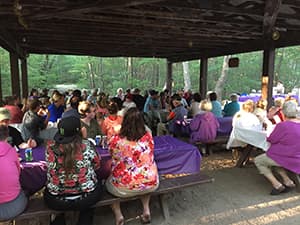 Please note that shelter and admission fees are non-refundable.
To make a shelter reservation, you must call the Park at 207-822-6460 X 0
or email: mainewildlifepark@maine.gov