Special Opportunities for Photographers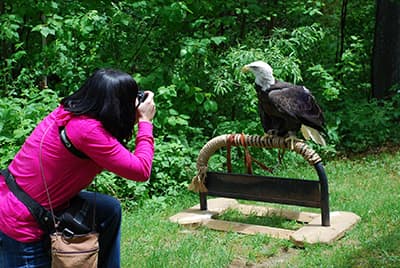 The Photographer's Admission Pass allows professional and amateur photographers alike to take once-in-a-lifetime wildlife pictures BY PRIOR RESERVATION ONLY.
Pass holders will be escorted by park staff and granted special access to our wildlife enclosures to take up-close pictures and/or video that are unimpeded by fences or other obstacles.
The Summer Photo Pass @ $50.00/hour is available during the Park's open season from mid-April - November 11.
A Winter Photo Pass @ $150.00/hour is available
Reservations are required one week in advance.
For more information or to make a reservation contact the park directly at (207) 657-4977 extension 0 or email mainewildlifepark@maine.rr.com