Special Opportunities for Photographers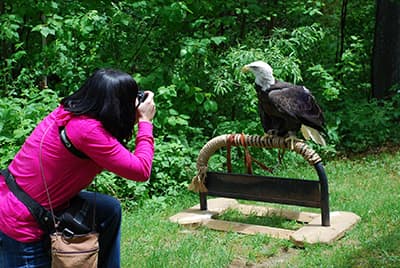 Professional and amateur photographers alike can get once-in-a-lifetime, close-range pictures or video of our wildlife with a Summer or Winter Photographer's Admission Pass. Pass holders have special guided access to the enclosures to take up-close shots that are clear of fences or obstacles.
Summer Photo Pass Fee: $50/hour/person
Available April 1– November 11
Winter Photo Pass Fee: $150/first hour and $50/per person for each additional hour
Available November 12-March 30
Reservations are required one week in advance.
For more information or to make a reservation contact the park directly at (207) 657-4977 extension 0 or email mainewildlifepark@maine.rr.com