Landowner Relations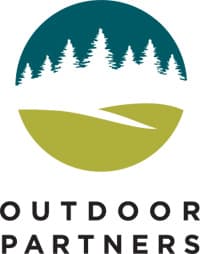 Maine has a unique history of public access to private land. Over the past 200 years, landowners, residents, and visitors have forged a tradition of neighborliness and shared access that you won't find anywhere else in the nation.
MDIFW's Landowner Relations Program, led by Corporal Dave Chabot and Corporal Rick LaFlamme, works to preserve this longstanding tradition through:
Education
Promoting courteous, respectful, and responsible land use
Giving users the tools and the knowledge to earn and maintain landowners' trust
Educating landowners about their rights, liabilities, protections, and options
Partnerships
Securing partnerships with landowners and user groups
Recruiting organizational, implementation, and promotional help from conservation groups, recreationists, and land trusts
Aligning with different state agencies, including law enforcement
Getting businesses and members of the public involved
Maintaining and promoting the Maine Outdoor Partners Program
Support
Providing landowners with solutions and assistance, including signage options
Authorizing, organizing, and equipping law enforcement in problem areas
Organizing programs and events like Keep Maine Clean and Landowner Appreciation Day
Whether you're a landowner looking for information on your rights and liabilities, a sportsman new to Maine and its unique landowner laws, or a Mainer who cares about preserving access to the wild outdoors, we're here to help. Explore the resources below, or contact us any time.
Opening Your Land
Maine law provides private landowners with rights and protections that make it easier to say yes to sportsmen and women who ask to use your land. Learn more here.
Exploring the Outdoors
Before you venture onto privately owned property, there are some things you should know. To ensure you tread lightly and respectfully on someone else's land, follow these guidelines.
Getting Involved
Whether you're an owner, a user, or simply a supporter of outdoor recreation, you can help strengthen Maine's landowner-user relations through the Outdoor Partners Program and/or Keep Maine Clean.