Camp North Woods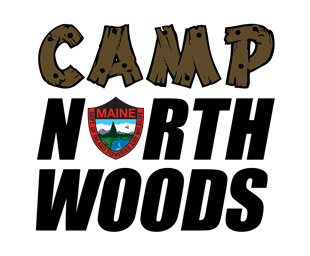 About Camp North Woods
Camp North Woods is an overnight camp for youth to learn lifelong outdoor skills as well as the importance of sustaining Maine's natural resources.
Camp North Woods is hosted by the University of Maine 4-H Camp and Learning Center at Bryant Pond. Campers receive instruction from and are mentored by staff from the Maine Department of Inland Fisheries and wildlife and staff from Bryant Pond. The week is filled with hands-on experiences in rifle, shotgun, archery, map and compass, outdoor survival, canoe and kayak, boating safety, ATV safety*, deer and turkey hunting, trapping, open water fishing, fly tying, fly casting, and more!
*All campers complete an ATV safety course where upon successful completion they will earn their ATV certification during their week at camp.
Don't Miss Out!
Enter your email or mobile number to be alerted when the 2022 camp lottery is open!
Camp North Woods 2021
Our top priority continues to be to keep campers and staff safe. The 2021 camp will take place over the course of two weeks to reduce the number of individuals on site at one time and all COVID-19 protocols will be followed. Winners of the 2020 lottery will attend the 2021 camp and there will not be a lottery in 2021. We hope to continue the lottery system next year. Thank you for your patience.
Camp North Woods Lottery
Because there are a limited number of spaces at camp North Woods, campers are selected through a chance lottery held each spring. There will be no lottery for the 2021 camp year as winners selected in 2020 will be attending summer 2021.
The registration fee for the winners selected in the lottery process will be $635 for Maine residents and $635 for non-residents and includes all meals, lodging and instruction for the week. 120 campers (60 girls and 60 boys) will be selected in the chance lottery. ALL entries will be contacted via email regarding lottery results. Camp is co-ed and will be separated out by younger and older age groups.
All Maine resident campers selected in the lottery (who have not received a conservation scholarship in the past) will be receive a scholarship in the amount of $300 from the Maine Department of Inland Fisheries & Wildlife reducing the registration fee to $335 for the week.
*If you have attended Camp North Woods during ANY OTHER year you cannot apply for the lottery!
Eligible camper ages for 2020 were 9 years old by July 26, 2020 and no older than 13 by July 31, 2020.
Individuals not selected in the lottery process will automatically go onto an alternate list and will be contacted if the use of alternates is necessary.