January 6, 2020
Katharine England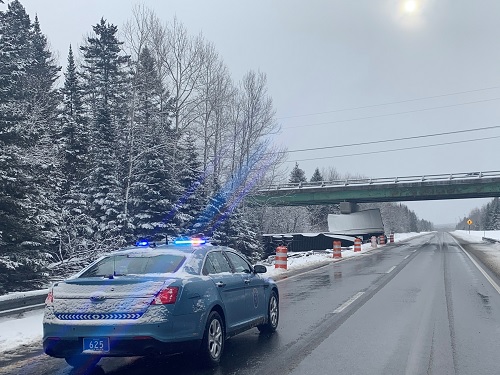 A tractor trailer truck travelling south on Interstate 95 lost control and slammed into a bridge support, cutting the trailer in half.

On Jan. 4, 2020, at approximately 7:50 p.m., Houlton Regional Communications Center received a call advising them that there was a tractor trailer leaning against a guard rail in the area of mile marker 276 South bound (Island Falls). Trooper Cotton arrived on scene and observed a white Tractor Trailer Unit wrapped around the Rt. 159 concrete bridge support. Trooper Cotton determined that the tractor trailer had lost control due to the poor weather and road conditions, slid into and broke approximately 100 yards of guard rail, before sliding into the median and into the bridge support. The impact from the bridge support broke the trailer in half. The driver suffered minor injuries.

A DOT bridge inspector was called to the scene. Westerdahls towing will be removing the truck when the weather improves.