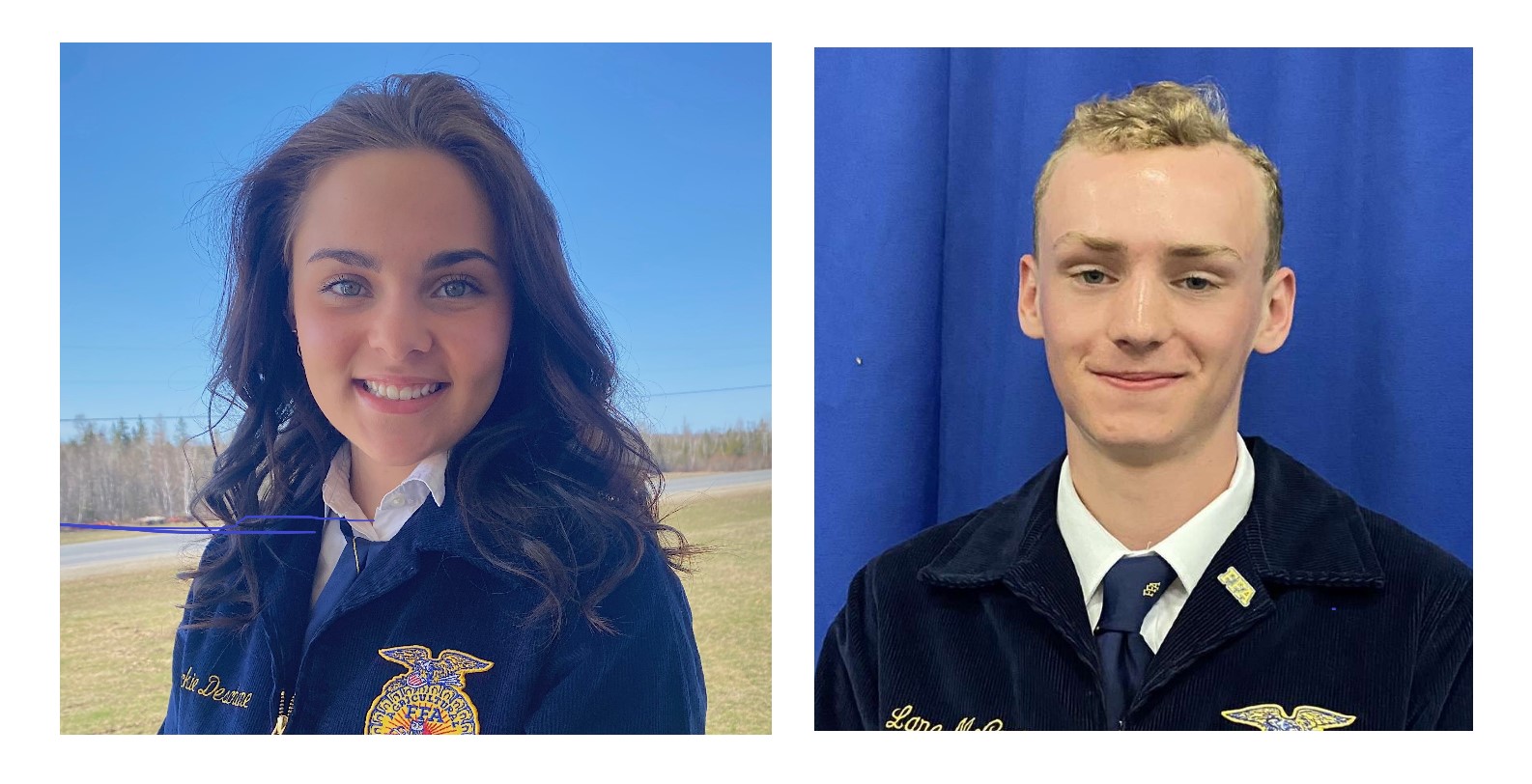 The Maine FFA Association (formerly known as "Future Farmers of America") subscribes to the mission of the National FFA Organization: 
"FFA makes a positive difference in the lives of students by developing their potential for premier leadership, personal growth and career success through agricultural education." Maine FFA has over 400 members, with chapters located throughout the state. The association is led by a team of student officers
As part of the overall effort in Maine Agriculture & Natural Resources Education, students in grades 7-12 eligible for FFA membership are those enrolled in at least one course related to agriculture (including aquaculture, agriscience, biotechnology, forestry, horticulture, natural resource management and other biological and physical science courses that include applications to agriculture). 
To join FFA, students must have a local chapter with an FFA advisor. Those wishing to start a new FFA chapter should contact Doug Robertson, Maine FFA State Advisor, using the contact information below.
Opportunities within FFA include:
Competitive agriculture/natural resource events at local, state and national levels
Student workshops and leadership events
Eligibility for numerous national-level achievement awards and scholarships
Public speaking events
Advanced independent projects ("supervised agricultural experiences")
International and U.S. travel opportunities
Community development activities
Contact
Doug Robertson, Education Specialist
Agriculture & Natural Resources, Maine FFA State Advisor
Maine Department of Education
207-624-6744
doug.robertson@maine.gov
CELL PHONE USERS:  To view six (6) additional Maine FFA informational pages featured in left-hand column, be sure to flip phone to horizontal position!