Conference Resources
Upcoming Events:
---
Past Events:
The views expressed in these presentations do not necessarily represent the opinions of the Maine Office of Behavioral Health.
Confronting Maine's Opioid Crisis March 6, 2017 at the Augusta Civic Center
With the enactment of PL 488, as part of the State's comprehensive efforts to address the opioid crisis, Maine has now joined an elite group of states to earn a "Making Progress" distinction from the National Safety Council, the highest ranking bestowed by the Council in its Prescription Nation report.
This conference featured two national speakers from the National Safety Council and Maine experts who provided insight into how we can stop these highly addictive painkillers from flooding our communities, alternative treatments for pain management along with evidence-based tapering options for those already prescribed opioids.
MAINE'S RESPONSE TO THE STATE'S OPIOID CRISIS
SESSION B: MAINE MEDICAL ASSOCIATION (MMA) ACADEMIC DETAILING Morning
SESSION B: MEDICATED ASSISTED TREATMENT AND PREGNANCY Afternoon
SESSION C: CARING FOR THE NEXT GENERATION – INSIDE THE CHAMP CLINIC Morning
SESSION C: TACKLING PAIN MANAGEMENT Afternoon
SESSION E: MEDICATED ASSISTED TREATMENT IN GROUPS Morning
SESSION E: EXPANDING SUBOXONE – A LOOK AT ACADIA HOSPITAL Afternoon
SESSION F: ADDICTION TRENDS THROUGH THE EYES OF LAW ENFORCEMENT Afternoon
KEYNOTE - PDMPs IN THE OPIOID AND SUBSEQUENT EPIDEMICS Lunch
KEYNOTE - ADDRESSING THE OPIOID CRISIS IN THE ACUTE CARE SETTING Afternoon
---
Maine OBH Prevention Provider Day scheduled for Thursday, November 5th, 2015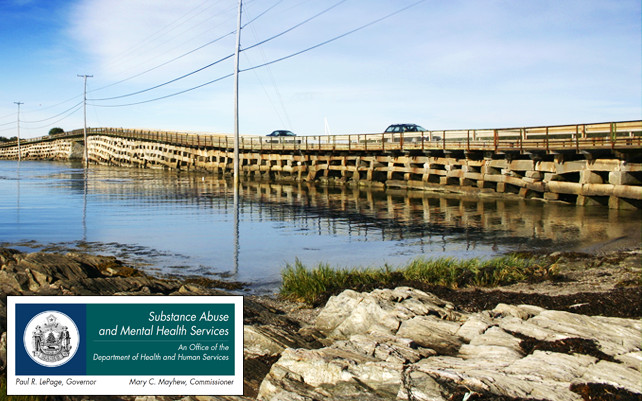 "Expanding Our Reach" This year's annual Prevention Provider Day is designed to offer Maine's Prevention Community a broad range of learning opportunities, focusing on topic areas that are of special priority to Maine OBH. The day will focus on engagement of various partners in prevention as well as provide an opportunity for networking and sharing of successes. The program includes both keynote presentations and breakout sessions that will provide the opportunity for interaction among the participants.
---
For more information on substance use and pregnancy visit maine.gov/fas.