Home → Progress Through the First 100 Days of the Mills Administration
Maine Department of Health and Human Services


Progress Through the First 100 Days of the Mills Administration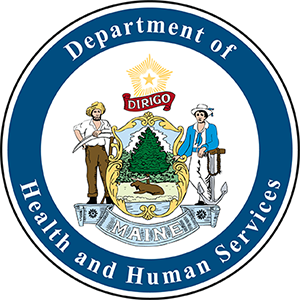 The Maine Department of Health and Human Services joins Governor Mills in celebrating the accomplishments of all Maine departments, their employees, and lawmakers during her first 100 days in office.
The Department provides health care and social services to approximately a third of the state's population, including children, families, the elderly, and individuals with disabilities, mental illness and substance use disorders. The Department also promotes public health through the Maine Center for Disease Control and Prevention, operates two state psychiatric hospitals, and provides oversight to health care providers through the licensing division. As the largest Department, we employ 3,200 people dedicated to improving the health and wellbeing of our residents.
I am proud of our accomplishments during the opening days of Governor Mills' administration. Please join us in recognizing this progress and the ongoing good work to promote the health, welfare, safety, and quality of life of people in Maine.

Commissioner Jeanne M. Lambrew
April 12, 2019
Department-Wide Reforms
New Commissioner and Staff – The State Senate unanimously confirmed Jeanne Lambrew as Commissioner. In addition to posting 169 vacancies, the Department has hired new Directors for the Offices of MaineCare Services, Family Independence, Aging and Disability Services, and Child and Family Services, along with other senior staff.
Increased Transparency – The Department has posted to its website frequent updates on activities within the offices. These include updates on the revitalization of the Public Health Nursing program, elder abuse prevention programming at the Office of Aging and Disability services, and system improvements at the Office of Child and Family Services.
Biennial Budget – The Department successfully collaborated with the Joint Committee on Health and Human Services to pass the five major initiatives presented in the budget: expanding MaineCare, responding to the opioid crisis, advancing public health, increasing economic security for seniors, and strengthening capacity within DHHS.
Expanding Access to Health Care
MaineCare Expansion – Governor Mills signed an Executive Order on her first day in office directing her Administration to implement Medicaid expansion. As of April 12, Maine has enrolled 19,125 people in health care coverage under Medicaid expansion. The Mills Administration won the approval of the federal government for Medicaid expansion, locking in more than $800 million in federal funding to cover the cost of this coverage from July 2, 2018 – the effective date of expansion – through state fiscal year 2021.
Wilton Call Center – DHHS is working across Departments to help provide temporary jobs to 45 workers in western Maine while expanding the capacity of eligibility specialists to process new MaineCare applications. Training of those new workers began on April 1 and the call center went live on April 11.
LD1 – Protecting Health Care Coverage for Maine Families – Governor Mills signed LD 1, An Act to Protect Health Care Coverage for Maine Families, to codify into state law patient protections outlined in the Affordable Care Act. Among other provisions, this: 1) ensures that no Mainer is denied coverage because of a pre-existing condition, 2) prohibits charging seniors substantially higher rates due to age; 3) bans lifetime and annual caps on coverage; 4) allows young adults up to age 26 to remain on their parents' insurance; and 5) and requires coverage of ten essential health benefits.
Strengthening Public Health
Resumption of Public Health Alerts – The Maine Center for Disease Control and Prevention resumed public postings and public health alerts, such as those related to the flu and measles.
Public Health Nursing Program Rebuilding – The Maine CDC started revitalizing the Public Health Nursing program. With stepped up recruiting efforts, 9 nurses have been hired since January, bringing the total program staff to 38 and counting. Commissioner Lambrew has met with nurses and other stakeholders to gather feedback and improve the program.
Tackling the Opioid Epidemic
Naloxone and Recovery Coaches – At the Office of Substance Abuse and Mental Health Services (SAMHS), DHHS has taken initial steps to begin purchasing 35,000 unites of life-saving naloxone to distribute statewide. In addition, the Department has begun to support the training of 250 recovery coaches, including 10 full-time recovery coaches for emergency departments across the state, as outlined in the Governor's Executive Order.
Medication-Assisted Treatment – Through the supplemental budget, the Mills Administration lifted the two-year cap on medication-assisted treatment for those fighting substance use disorder. The Office of Substance Abuse and Mental Health Services (SAMHS) has signed contracts with three jails to start administering Medication-Assisted Treatment and has begun partnerships with the Department of Corrections at their sites in Windham and Warren and the Southern Maine Women's Pre-Release Center.
New Opioid Health Home Rule – The Department revised and finalized a rule to improve the Opioid Health Home model, expanding access to critical addiction services.
Addressing Mental Health
1115 IMD Exclusion Waiver – DHHS is pursuing a waiver that allows the state to better address the opioid epidemic and explore ways to improve the continuum of behavioral and mental health services.
Riverview Recertification – Riverview Psychiatric Center successfully regained federal certification effective January 30, 2019, after 6 years, marking a milestone in its development as a center for high-quality care and a return to federal Medicaid reimbursement.
New Dorothea Dix Psychiatric Center Unit – Governor Mills also announced that her Administration will use the formerly proposed step-down facility in Bangor to, instead, offer a new option for inpatient-level care in the state while simultaneously expanding outpatient mental health services.
Medicaid Innovation Accelerator Support – MaineHousing and DHHS have partnered to receive technical assistance from the Centers for Medicare and Medicaid Services to support efforts to expand community living opportunities for MaineCare members, especially those who are homeless and may be experiencing Serious and Persistent Mental Illness, Substance Use Disorder, and/or Opioid Use Disorder.
Improving Child Welfare
System Improvements – The Office of Child and Family Services (OCFS) has hired more than 100 staff to fill vacancies in the Child Welfare system since October 1, 2018. The Office is taking immediate steps to ensure child safety as it prioritizes recommendations to improve the system through a survey of all OCFS employees. The Department partnered with the AG's Office, the Department of Public Safety, and the Federal Bureau of Investigations to create a background check unit within child welfare, which has conducted more than 2,100 checks since January 1, contributing to the safety of Maine's children.
Response to Trends Putting Young Children at Risk – The Department has launched initiatives to promote safe sleep for infants and initiate home visits for parents with a history of substance use disorders.
New OCFS Director – Following a national search, the Department hired Dr. Todd Landry, a child welfare expert, to lead the Office of Child and Family Services.
Restoring Human Services Programs
Working Family Supplemental Benefit – DHHS increased a supplemental benefit for low-income working families receiving SNAP from $15 to $50 per month.
Simplified SNAP Reporting – DHHS has applied for simplified SNAP reporting, which aligns Maine with much of the nation in food supplement reporting requirements for those who rely on this assistance to help feed their families.
Turned Down MaineCare Work Requirement – The Department declined to accept the terms of a section 1115 waiver submitted by the previous administration. DHHS, in partnership with the Department of Labor, is instead supporting vocational training and workforce assistance for MaineCare recipients.