Maine DHHS Press / News Release
January 28, 2019
Acting Commissioner Lambrew Announces New Director of MaineCare
Augusta, MAINE - Acting Commissioner of Health and Human Services Jeanne Lambrew announced today she is hiring Michelle Probert to serve as Director of MaineCare Services. Probert comes to the Department from Bath Iron Works where she has served as Manager of Integrated Health Services and is responsible for the oversight and strategic management of employee health, wellness, and welfare related benefits.
"We welcome Michelle's experience in leading health system change in Maine, first-hand knowledge of Medicaid, and desire to advance the DHHS mission of promoting health, safety, well-being, and opportunity," said Acting Commissioner Lambrew.
"I care deeply about ensuring that everyone in Maine, especially our most vulnerable and at-risk populations, has access to affordable, quality healthcare and the resources they need to live healthy lives," said Probert.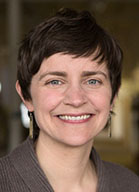 Prior to joining Bath Iron Works in 2014, Probert served the Department as Director of Strategic Initiatives for MaineCare from 2011-2014 where she introduced the MaineCare Health Homes patient centered medical home model to over 170 primary care practices across the state, implemented one of the country's first Medicaid Shared Savings ACO initiatives, and spearheaded the state's State Innovation Model grant application. With more than a decade of experience in human services and Medicaid in Massachusetts and Maine, Probert has extensive knowledge of value-based payments, provider relations, and the range of services and supports that Medicaid and DHHS offer.
Probert recently served on the Board of the Maine Health Access Foundation, and as Chair of the Healthcare Purchaser Alliance of Maine, working to reward and support improvement in healthcare quality, affordability and service. She was a 2016 Bruce Bradley Fellow for The LeapFrog Group, which focuses on steering employees and their families to safer, higher-quality hospitals and health systems.
As Director of the Office of MaineCare Services, she will oversee MaineCare, which provides affordable health care and long-term services and supports for over 255,000 people in Maine. She will help implement the Medicaid expansion, improve children's behavioral health services, contribute to efforts to tackle the opioid crisis, and ensure seniors have quality choices for services and supports.
Probert, 41, holds a Master's in Public Policy from the University of California, Berkeley, and lives in Brunswick with her husband and two children. She will join the Department on February 19, 2019.