Comprehensive Genetic Services

February 28, is Rare Disease Dayan opportunity for rare disease patient organizations throughout the world and their partners to join forces to promote awareness for rare diseases and the millions of people affected by them.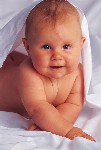 The Maine Genetics Program is located within the Maine Department of Health and Human Services, Maine Center for Disease Control and Prevention, in Augusta.
Functions of the Maine Genetics Program
Oversees the activities of the Maine Newborn Bloodspot Screening Program (MNBSP).
Administers grants to qualified agencies to provide comprehensive genetic services to individuals in Maine who have or are at risk for genetic conditions or birth defects.

Services included are:

risk assessment
laboratory and clinical diagnosis
genetic counseling
care coordination
referral for children identified by the screening programs.

Provides education and training to professionals regarding genetics, newborn bloodspot screening.
Provides technical assistance to the 32 Maine birth hospitals for all activities of newborn screening, including quality assurance.
Maine State Law- Relating to Comprehensive Genetic Services. Preventing Handicapping Conditions; Advisory program for genetic conditions.
Maine State Law- Relating to protection of health information. See section 5. Rules and regulations regarding the confidentiality of records containing certain medical information.
For information please contact Holly Richards:
Tel:(207)287-4623
TTY: Maine relay 711
Fax:(207)287-4743
Email: holly.richards@maine.gov