First Time Campers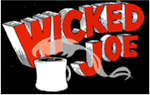 PLEASE NOTE - This program is not being held during the 2014 season.
Maine families who have never been camping have a unique opportunity each summer. The Bureau of Parks and Lands, in conjunction with the Take It Outside initiative, offers families the opportunity to reconnect with nature by spending a weekend at one of 11 participating Maine State Parks.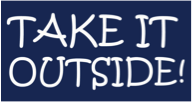 The winning families will receive a two-night reservation at their chosen state park, a complete set of camping equipment to use for the weekend, a bag of Wicked Joe "Maine State Parks Blend" Coffee, and get to keep up to four sleeping bags.

The grand prize winner receives a $1,000.00 gift certificate from L. L. Bean to purchase their own set of camping equipment.
This program is intended for first-time campers, and is offered to Maine Residents only.
Complete Details and online registration are posted to the Take-it-Outside Calendar each spring.
Deadline for registration is May 31 of each year.