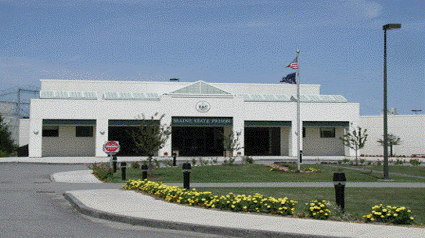 The Maine State Prison houses adult male prisoners classified as high risk, protective custody, close, medium, and minimum custody, with minimum custody prisoners held awaiting transition to minimum security facilities.  
As part of the move to the new facility, the Maine State Prison and the Department of Corrections went under the Unit Management Concept of managing prisoners.  Unit Management divides the prisoner population up into smaller units managed by multi-disciplinary Unit Teams.
Maine State Prison consists of:
Special Management Unit: housing High Risk Management prisoners, prisoners assigned to the Mental Health Stabilization Unit, and prisoners on Administrative Segregation or Disciplinary Status. Prisoners are housed in single cells in 3 separate pods.
Close Unit:  prisoners classified as close custody, prisoners classified as protective custody, and prisoners on reception status.  Prisoners are housed in single cells in 6 pods.
Medium Unit:  prisoners classified as medium custody and prisoners classified as minimum awaiting transfer to a minimum facility. Prisoners are housed in double cells (6 pods) with the exception of one pod of single cells.
Maine State Prison is fully handicapped accessible and has cells in each pod for physically handicapped prisoners, allowing for full integration into the prison population.