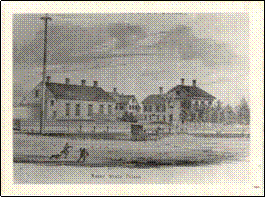 The State Prison at Thomaston was opened officially in July, 1824 to serve as a penitentiary where convicts were sentenced to hard labor for life or for any terms of time not less than one year.The prison has always been a maximum security facility for adult felons.
At one time, women were sentenced to the Maine State Prison, but were moved to the Women's Correctional Center in Skowhegan in 1935. Additions were built in 1828, and 1843 and, after a fire in 1850, an expanded prison was completed in 1854.
In 1923, the prison was again destroyed by fire and rebuilt in 1924. The prison has had sections added, renovations done, and areas updated over the years as penological methods and housing needs have changed.
The Segregation Unit was transferred to the Maine Correctional Institution, the Protective Custody Unit was transferred to Maine Correctional Center, and on January 5, 1998 the Mental Health Stabilization Unit (MHSU) was opened.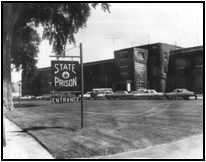 The Mental Health Stabilization Unit is the cornerstone of the Maine Department of Corrections Mental Health Services Delivery System (MHSDS).
The intent of the MHSDS is to advance the Department's mission to protect the public by providing timely, cost-effective mental health services that optimize the level of individual functioning of seriously mentally ill residents in the least restrictive environment consistent with the safety and security needs of both the residents and the institution.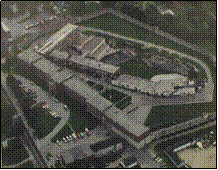 Due to overcrowding, the age of the facility, and lack of room for expansion the State Prison was moved to a new facility surrounding the site of the Maine Correctional Institution in Warren.
The former Maine Correctional Institution became the Special Management Unit of Maine State Prison when the prison became active in Warren during February, 2002.
For a short period of time the Maine State Prison operated in both locations while the residents were moved from the Thomaston facility to the new Warren facility.
This move was accomplished smoothly and rapidly without disruption of the local communities, utilizing existing prison staff, other Departmental personnel, and other State Agencies.
After the move, the site of the old Maine State Prison was demolished with the exception of the Maine State Prison Showroom, which is still at its Route 1 location in Thomaston and still serving its international clientele.
In 2004 a Native American Smudge Lodge was built for the use of members of the Native American Faith Group.