Aerial view of Maine Correctional Center - 2007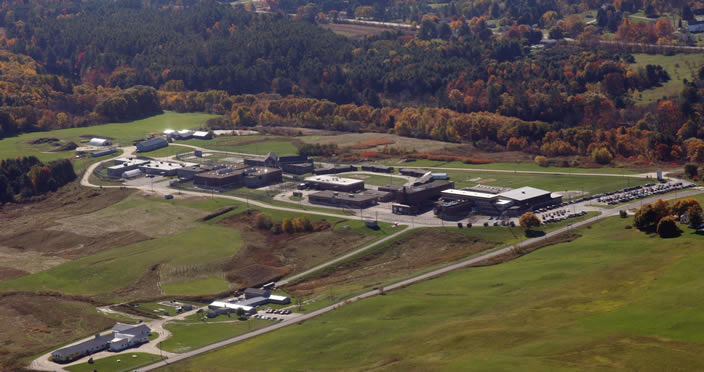 The Correctional Center's Multi-Purpose Building was constructed to house all new prisoners, special management prisoners, unassigned prisoners and prisoners awaiting transfer to more secure facilities.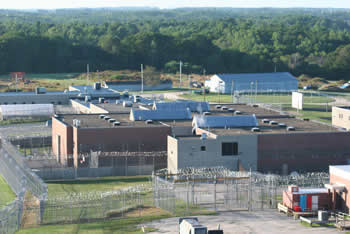 The Academic and Vocational Education wing houses our academic school where prisoners learn basic education and can earn their G.E.D. Diploma; as well as our library, Print Shop. Building Trades, and Computer for Maine Schools Program.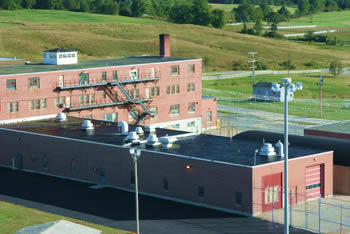 A view from the southern end of the facility.
Southeasterly view of our Security Building, Administration Building and Exercise yard for medium security housing.