ATV riding

Cross-country skiing

Dog sledding

Hiking (trails)

Horseback riding

Off-road biking

Snowmobiling

Snowshoeing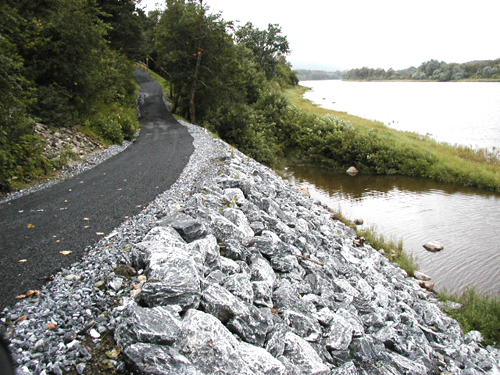 Description
The St. John Valley Trail takes riders 16.5 miles from Fort Kent through St. John to St. Francis. Riders tour the countryside to experience rolling hills, farmland and several miles along the edge of the St. John River. While the trail is located near highways, users get a sense of remoteness. The trail is open year round for multiple use.
Enjoy the trail and please remember it is multi-use; motorized users must yield to non-motorized and please demonstrate courtesy and ethics to all trail users as well as abutting landowners.
If you are interested in learning about geology around the state, check out the Maine Geological Survey Searchable Database.
Activities
ATV riding
Cross-country skiing
Dog sledding
Hiking (trails)
Horseback riding
Off-road biking
Snowmobiling
Snowshoeing
Rules
Consider lending a hand. Contact us if you would like to help with stewardship or maintenance work.
Services and Facilities
Special Considerations
All motorized vehicles permitted on multi-use trails must be legally registered as either an ATV and/or snowmobile.
When to Visit
Year round access except for mud season.
Location
Aroostook County, Maine
Contact
Bureau of Parks and Lands
Off-road Vehicle Division
22 SHS
Augusta, ME 04333
(207) 287-4957

Current Weather
Directions and Parking