ATV riding

Cross-country skiing

Dog sledding

Hiking (trails)

Horseback riding

Off-road biking

Self-guided trail

Snowmobiling

Snowshoeing

Watchable wildlife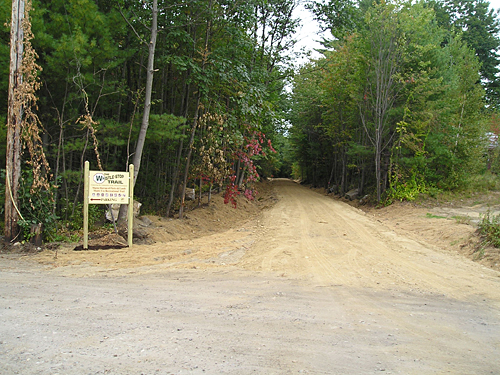 Description
The Jay to Farmington Trail is 14 miles in length and crosses the scenic western hills of Maine. Overall, the trail surface is gravel but mountain bikers should note that several sections consist of a sandy soil that makes biking difficult. True to the location, the western hills offer beautiful views of rolling hills with a rural farmland flavor. The trail is in close proximity to several highways and communities. The trail is open year-round for multiple use.
Enjoy the trail and please remember it is multi-use; motorized users must yield to non-motorized and please demonstrate courtesy and ethics to all trail users as well as abutting landowners.
If you are interested in learning about geology around the state, check out the Maine Geological Survey Searchable Database.
Land for Maine's Future This property was acquired in part with funds from the Land for Maine's Future program. For more information about the LMF program and the places it has helped to protect, please visit the LMF webpage.
Activities
ATV riding
Cross-country skiing
Dog sledding
Hiking (trails)
Horseback riding
Off-road biking
Self-guided trail
Snowmobiling
Snowshoeing
Watchable wildlife
Rules
Consider lending a hand. Contact us if you would like to help with stewardship or maintenance work.
Trails
Visit the Whistle Stop Rail Trail map at Maine Trail Finder.
Services and Facilities
Special Considerations
All motorized vehicles permitted on multi-use trails must be legally registered as either an ATV and/or snowmobile.
When to Visit
Year round access except for mud season.
Location
Franklin County
Contact
Mailing Address
Bureau of Parks and Lands
Off-road Recreational Vehicle Office
22 SHS
Augusta, ME 04333
(207) 287-4957

Current Weather
Directions and Parking
Parking is available in the Town of Jay off French Falls Lane and beside the Shopping Center as well as in West Farmington off of Oak Street.