Beaches

Birdwatching

Cross-country skiing

Fishing

Hiking (trails)

Swimming

Watchable wildlife

Group picnic shelter

Picnic area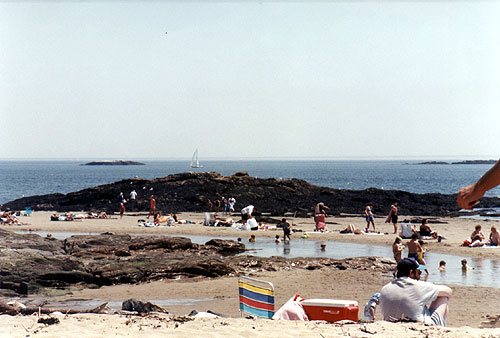 Description
Open all year; 9:00 a.m. to sunset daily unless otherwise posted at the gate. Fee Charged.
May 2015 - Reid State Park beach rated #1 in New England for surfing by Boston Globe Magazine
Reid State Park bears the distinct honor as being Maine's first State-owned Saltwater Beach. In 1946, prosperous businessman and Georgetown resident Walter E. Reid donated land to the State of Maine to be preserved forever, and a few years later Reid State Park became a reality.
Today, thousands of visitors enjoy the park's long, wide sand beaches like Mile and Half Mile, which are rare in Maine. Enjoyed as a recreational resource, the beaches are also essential nesting areas for endangered least terns and piping plovers and resting and feeding areas for other shorebirds. Rarer than beaches along Maine's coast are large sand dunes, like those at Reid. For a geologic tour of the beaches visit The Geology of Mile and Half Mile Beaches. Learn about the geology of the area on the interactive Maine Geologic Facts and Localities map.
From the top of Griffith Head, a rocky headland overlooking the park, visitors can view sweeping seascapes and spot the lighthouses on Seguin Island, The Cuckolds, and Hendricks Head. Visitors can also see several islands, including: Damariscove, a thriving fishing community in Colonial times; Outer Head, protected as a tern sanctuary; and Southport, where noted naturalist Rachel Carson wrote Silent Spring.
View all Natural Heritage Hikes.
Activity Pages
Seashore Journal Page (PDF 305 KB)
Seashore Crossword (PDF 114KB)
The Land and Water Conservation Fund contributed to this State Park.Learn more about LWCF.
Activities
Beaches
Birdwatching
Cross-country skiing
Fishing
Hiking (trails)
Swimming
Watchable wildlife
Rules
Consider lending a hand. Contact us if you would like to help with stewardship or maintenance work.
Tours and Programs
View the Maine Parks and Lands EVENT CALENDAR
Services and Facilities
Group picnic shelter
Picnic area
Location
Georgetown, Maine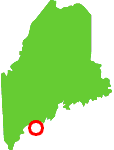 Fees
Contact
Reid State Park
375 Seguinland Road
Georgetown, ME 04548
(207) 371-2303

Maps
download park map (702 KB/pdf)
Current Weather
Directions and Parking
On Seguinland Road in Georgetown, 13 miles from Route 1 in Woolwich (Take Route 127 south).
Relevant Contacts
Bath-Brunswick Chamber of Commerce