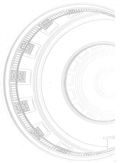 Senate

House of Representatives

Joint Committees
Our audio is broadcast via Microsoft's Windows Media. The player is freely available and can be downloaded here.
The microphones are usually shut off when the Legislators recess or take other breaks. As long as the time counter on the player keeps increasing, you will hear the proceedings when the session or hearing resumes.
SPECIAL PROGRAMMING
Hearings and events are listed on the calendar with clickable audio player buttons. However, if you know the room where the meeting is to be held, you can select it directly from the Joint Standing Committees page.