Maine CDC Press Release
February 1, 2010
MeCDC Welcomes Sears as New State Epidemiologist
Contacts:
Dora Anne Mills, MD, MPH,
Director, Maine CDC
(207)-287-3270
or John Martins, Director
Employee and Public Communications
(207) 287-5012


AUGUSTA - Dr. Stephen Sears admits that he knew in the back of his mind that he would return to the public health field sometime. He just didn't know when the right opportunity might appear.
Dr. Dora Anne Mills, Director of the Maine Center for Disease Control and Prevention (Maine CDC) is pleased to announce that Dr. Sears has chosen to join the staff at Maine CDC as the State Epidemiologist. He begins work today (January 29).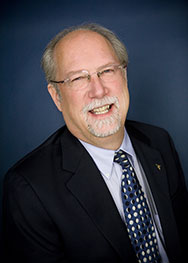 "Dr. Sears is well-known throughout the state and the nation for his skills and expertise,'' Dr. Mills said. "He's returning to his roots and is very passionate about public health. I am excited that he's chosen to join us."
Sears left his post as Vice President for Medical Administration and Chief Quality Officer at Mercy Hospital to accept this position. He was also the Chief Medical Officer at MaineGeneral Health from 1997-2007 and Vice President for Medical Administration at both Kennebec Valley Medical Center and Kennebec Health Systems.
People in the Augusta area may recognize Dr. Sears for his To Your Health column which appeared in the Kennebec Journal for more than 15 years.
His educational resume includes an undergraduate degree from the University of California, Berkley; a Doctor of Medicine at Dartmouth Medical School; Internship and Residency at UCLA Harbor General Hospital; and a Fellowship in the Division of Infectious Disease at The University of Maryland School of Medicine. Sears earned his Masters in Public Health at the Johns Hopkins School of Public Health, Department of Epidemiology.
Many awards punctuate Dr. Sears resume, including the Koch Award for outstanding contributions to reporting, monitoring, prevention and control of tuberculosis in Maine (2007); and recognition as one of the top 25 most influential people in the fight against tobacco in the previous 25 years (2002) by the American Cancer Society, New England Chapter. The lists of leadership positions on boards of directors and published works are exhaustive.
"I always stayed connected with the public health environment when I was in the private sector,'' Sears said. "I've been oriented toward service and being involved in medicine to help people as well as improve the health care system."
Sears said the H1N1 outbreak helped drive his decision toward a return to public health. "In the past I was involved in influenza research and focused much of my work on the nasal vaccine. The pandemic H1N1 and the vaccination campaign by the Maine CDC reminded me about my passion for public health,'' he said. "Maine has been a leader in how it has handled H1N1 and I was impressed by the work of Dr. Mills and her staff."
Sears says his goals include forging better connections between public health and the rest of the medical world, as well as continuing to build on the strong relationship between Maine CDC and the U.S. CDC.
"We can be effective by making connections and collaborations and as a result, effect change much easier,'' Sears said.
While serving as the state's epidemiologist and supervising several staff, Sears expects to be out in the field often. He also hopes to use funding from the American Reinvestment and Recovery Act to tackle hospital-acquired infections and will remain vigilant in the areas of tuberculosis and smoking cessation. Dr. Sears and his wife, Cathy, have three children: a daughter in graduate school at Cornell, a son working as a production designer in Boston and another son a junior in college in Florida. The couple resides in Belgrade.