Maine CDC Press Release
March 31, 2011
Cape Elizabeth Physician Selected to Lead Maine CDC
For more information, please contact:
John Martins, Director
Public and Employee Communications
(207) 287-5012


AUGUSTA - Department of Health and Human Services Commissioner Mary Mayhew announced today that Sheila Pinette, D.O. has been chosen to lead the Maine Center for Disease Control and Prevention. She will assume the role of Director on May 1.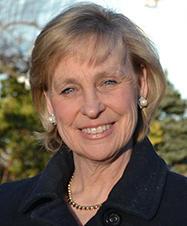 Dr. Sheila Pinette
Dr. Pinette has a diverse medical background. She practiced as a Physician Assistant at St. Francis Hospital in Hartford, Conn. as an intensivist from 1984 to 1989. She met and married her husband, Dr. Michael Pinette, and moved back to his home community of Cape Elizabeth to develop the outreach program for the State of Maine and the Maternal Fetal Medicine Division at Maine Medical Center.
Sheila Pinette cared for high-risk pregnant moms on the maternal fetal medicine service from 1989 to 1996. After beginning a family, she returned to Medical School in 1996 at University of New England and graduated with honors in 2000.
From there, Dr. Pinette completed her Internal Medicine Residency at Maine Medical Center, graduating in 2003. Currently, Dr. Pinette runs her own physician practice, Internal Medicine on the Cape LLC, which she will no longer operate in her new position. She is dual boarded by both the allopathic and osteopathic boards of Medicine.
Currently, Dr. Pinette serves on the Community Physicians of Maine board as the Treasurer and is a member of the Finance Committee. She is also the Director of the Communications Committee.
"Dr. Pinette's well-rounded professional experience, commitment to public health and her knowledge of the healthcare system will prove valuable,'' said DHHS Commissioner Mary Mayhew. "She will offer strong leadership and represent Maine well as the state's public health officer."
A lifelong learner and educator, Dr. Pinette is a member of the Maine, Southern Maine and National Osteopathic associations, the Sigma Sigma Phi National Honor Society and an Affiliate Member of the American College of Obstetrics. She is also a Fellow of the American Academy of Physician Assistants.
Dr. Pinette resides in Cape Elizabeth with her husband and is active in the community, serving on multiple boards, assigning with youth sports, Girl Scouts and teaching religious education at her church, where she is also a Eucharistic minister.