Know invasive aquatic species, take action against them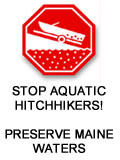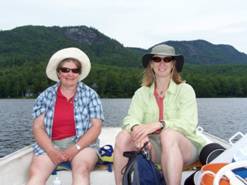 Invasive aquatic species hitch rides on clothing, boats, and items used in the water. When brought to another lake or stream, the nuisance species may spread. If conditions are right, these introduced species become established and cause drastic changes.
Aquatic hitchhikers pose these threats:
Reduce game and fish populations
Ruin boat engines and jam steering equipment
Make lakes/rivers unusable for boaters and swimmers
Degrade ecosystems
Reduce native species
Reduce property values
Affect local economies of water-dependent communities
Know invasive aquatic species
Take Action
Boat Ramp Warning Signs are deployed throughout the state to inform boaters and others of the infestation status of a given lake and to remind them of the importance of inspecting boats and boating gear before entering and exiting all surface waters. They are available for uninfested and for infested water bodies.
Study the impacts caused by nuisance species
Current Partners
Lake Associations make huge financial and volunteer contributions to preventing and controlling invasive species infestations. The DEP provides technical assistance and financial support to these groups. To get involved with your local lake association, e-mail milfoil@maine.gov and we will provide you current contact information for the association.
Lakes Environmental Association (LEA) – LEA administers the Courtesy Boat Inspection (CBI) program and grants to local groups. They also train CBI boat inspectors and host the Maine Milfoil Summit. A grant from DEP helps fund these important programs.
Maine Volunteer Lake Monitoring Program (VLMP) – The VLMP provides classroom and hands-on training in identification of aquatic plants and plant monitoring. A grant from DEP helps fund these important programs.