Group picnic shelter

Picnic area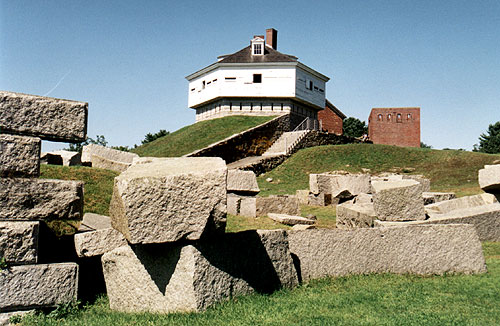 Description
For more than 275 years, a fort has stood to protect the approaches to the Piscataqua River at the southern gateway to Kittery, Maine. The most recent of these is Fort McClary, named for New Hampshire native Major Andrew McClary who died at the Revolutionary War's Battle of Bunker Hill. Fort McClary stands today as one of the state's most important historic forts that dramatically preserves evidence of military history and changes in military architecture and technology.
The buildings presently on the site represent several different periods of construction as the fort was upgraded and modified to meet the area's defensive needs. The site was manned during five wars: The Revolutionary War, War of 1812, Civil War, Spanish-American War, and World War I. Like most other Maine forts, it saw little conflict.
Rules
Consider lending a hand. Contact us if you would like to help with stewardship or maintenance work.
Services and Facilities
Group picnic shelter
Picnic area
When to Visit
Memorial Day - September 30, Fee Charged
Location
Kittery Point, Maine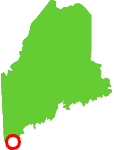 Fees
Contact
Fort McClary State Historic Site
Kittery Point, Maine
Park season: (207) 384-5160

Maps
download site map (596 KB/pdf)
Current Weather
Directions and Parking
2 1/2 miles from U.S. Route 1 and Maine Turnpike on Kittery Point Road (Route 103) (turn at rotary)
Relevant Contacts