- download brochure (388 KB)


Camping

Cross-country skiing

Fishing

Hunting

Sea kayaking

Watchable wildlife

Campground

Playground

Showers

Trailered boat launch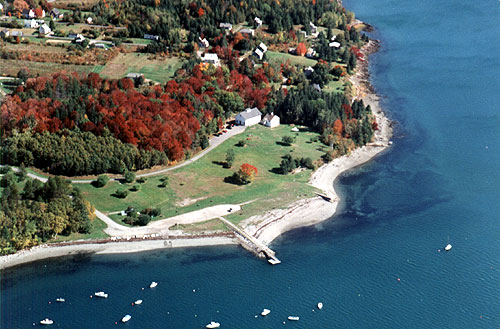 Description
Nestled in the heart of Down east Maine, this oceanfront park is located in one of the most sought-after vacation regions in the state. Lamoine State Park's central location is a quiet alternative that provides easy access to Bar Harbor, Acadia National Park, rockbound islands, and area lighthouses. Visitors enjoy camping, boating, fishing and simple relaxation in a beautiful location. Park views of Frenchman's Bay, and amenities such as the campground facilities and boat launching ramp are some of the park's highlights.
While the season closes October 15th, the park is kept open for cross country skiers and others who enjoy the peacefulness of a beautiful Maine winter.
Activities
Camping
Cross-country skiing
Fishing
Hunting
Sea kayaking
Watchable wildlife
Rules
Consider lending a hand. Contact us if you would like to help with stewardship or maintenance work.
Services and Facilities
Campground
Playground
Showers
Trailered boat launch
Special Considerations
Moving firewood can transport exotic insects & diseases that pose a serious threat to our forests. Don't transport firewood, buy it from a local source. Burn It Where You Buy It
Location
Ellsworth, Maine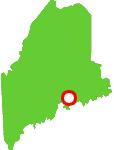 Fees
current fees
camping reservations
park passes
Current Weather
Directions and Parking
Maps
download campground map - black & white (323 KB/pdf)
download campground map - color (323 KB/pdf)
04605
Maine Route 184, eight miles southeast from Ellsworth.